Ode to Earth (Phase 2)
A collaboration between VILLA Leipzig (Germany) and Beyond Skin & DU Dance (Northern Ireland)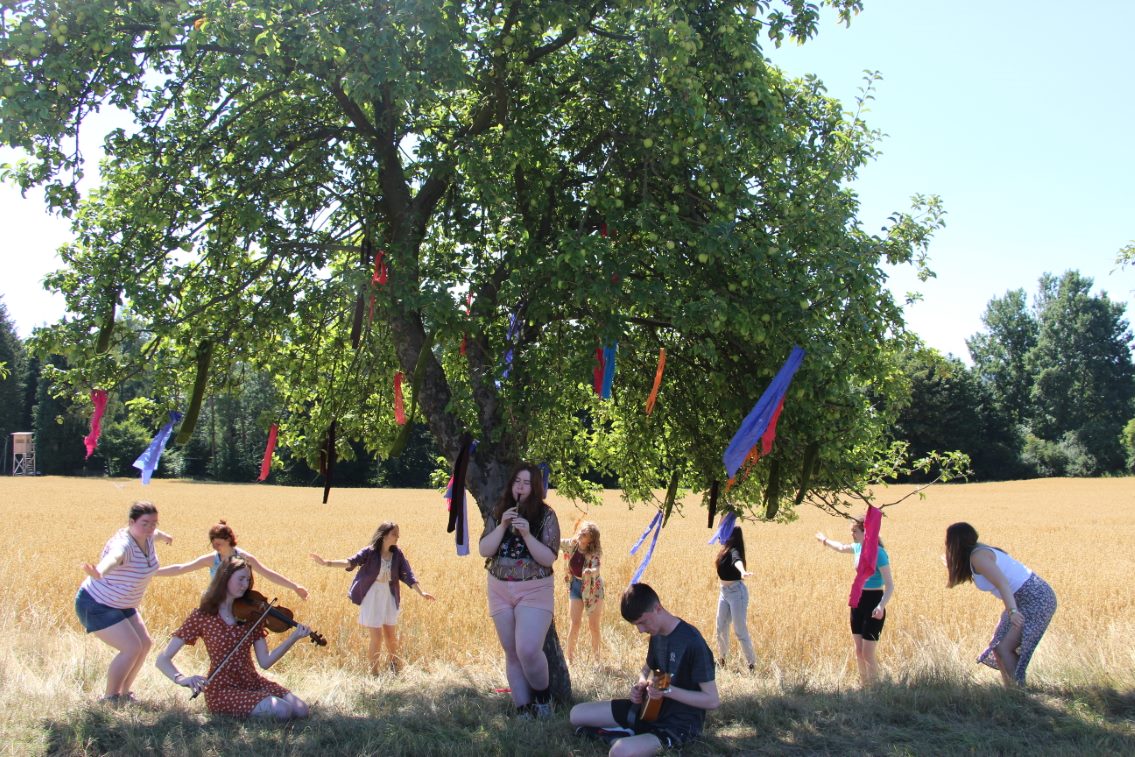 Image from Ode to Earth pilot year
"With the help of the new funding, we are not only able to maintain our partnership, but have also been able to gain a new partner. This will enable us to give our young participants even greater opportunities to promote exchange between Belfast and Leipzig, and thus make a creative contribution to combating climate change." Philipp Niese on behalf of VILLA Leipzig (Germany) and Beyond Skin & DU Dance (Northern Ireland)

Following the development of the partnership through the Cultural Bridge pilot programme, the new phase of the project will allow the young people the partners are working with to build a global network, feel more connected to the global community and other countries, and experience art as a medium for creative, cultural, and political expression. Participants will create awareness and advocacy productions about environmental issues that all their communities face, while developing vital skills and confidence that will invigorate them to continue activism and make an impact on their communities. Find out more about the first year of the project here: https://www.cultural-bridge.info/projects/2021-2022/ode-to-earth/
---
Latest news
In summer 2023, the partners arranged two group exchanges with 12 artists/young participants to create work as a response to the climate crisis, featuring live performances in Belfast and Leipzig. There will also be an exchange between team members in late 2023.
Further updates to follow.
---
Beyond Skin is an intersectional arts collective building peace and social cohesion at home and beyond. Established in January 2004, we have always maintained that arts and music are an exceptional tool for overcoming barriers in our society and fostering connection, understanding and community.
We utilise the arts to address issues of racism and sectarianism and build trust, designing and facilitating innovative projects that strengthen community relations, nurture local peacebuilding, empower youth, and promote interaction between different cultures.
We are a dynamic team of individuals passionate about encouraging positive social change, helping people empower themselves whilst celebrating diversity through creativity.
Follow Beyond Skin on Twitter, Facebook, Instagram and at beyondskin.net

DU Dance (NI) is a dance development company based in Belfast and delivering work locally, nationally, and internationally. The company's vision is to advance dance as an art form, build community connections and foster tolerance and respect. Its aim is to introduce young people to dance and related creative activities, and advocate dance as a tool for facilitating personal and social development. With a focus on intercultural, intergenerational and cross community development projects, the company has gained a reputation for its work at the cutting edge of dance and social and community development.
Follow DU Dance on Facebook, Instagram, Twitter and at dudanceni.com.
The VILLA was created through the special commitment of people living in Leipzig. Our special history is still a driving force in our house today: people have ideas; people have concerns. At VILLA, they take on concrete forms. For example, young people learn and experience commitment. Musical ideas mature in the band rehearsal room - theatrical ones on the stage of the event cellar. Two areas of the VILLA take part in the project. On the one hand VILLA Engagement & Politics and the VILLA "Jugendkulturkeller" (Youth culture cellar). The former bring experience in youth exchange and political education and participation, while the cellar focuses on youth work with theater and electronic music.
Follow VILLA at villa-leipzig.de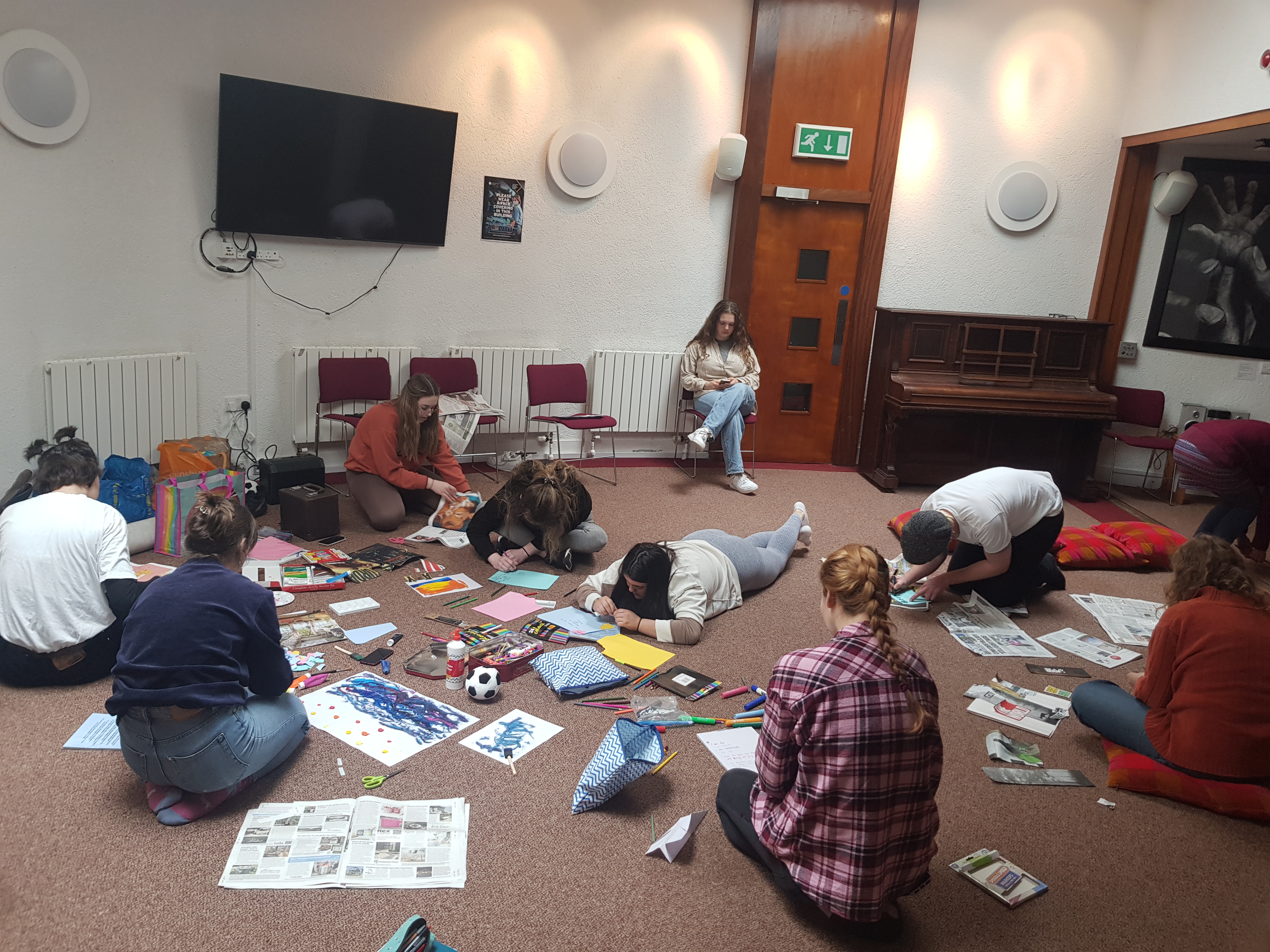 Image from Ode to Earth pilot year