Strictly Scottish and Schottisch
A collaboration between Traditional Dance Forum of Scotland (TDFS) (Scotland) and Folk Dance Society of Germany (Deutsche Gesellschaft für Volkstanz e.V.) (Scotland)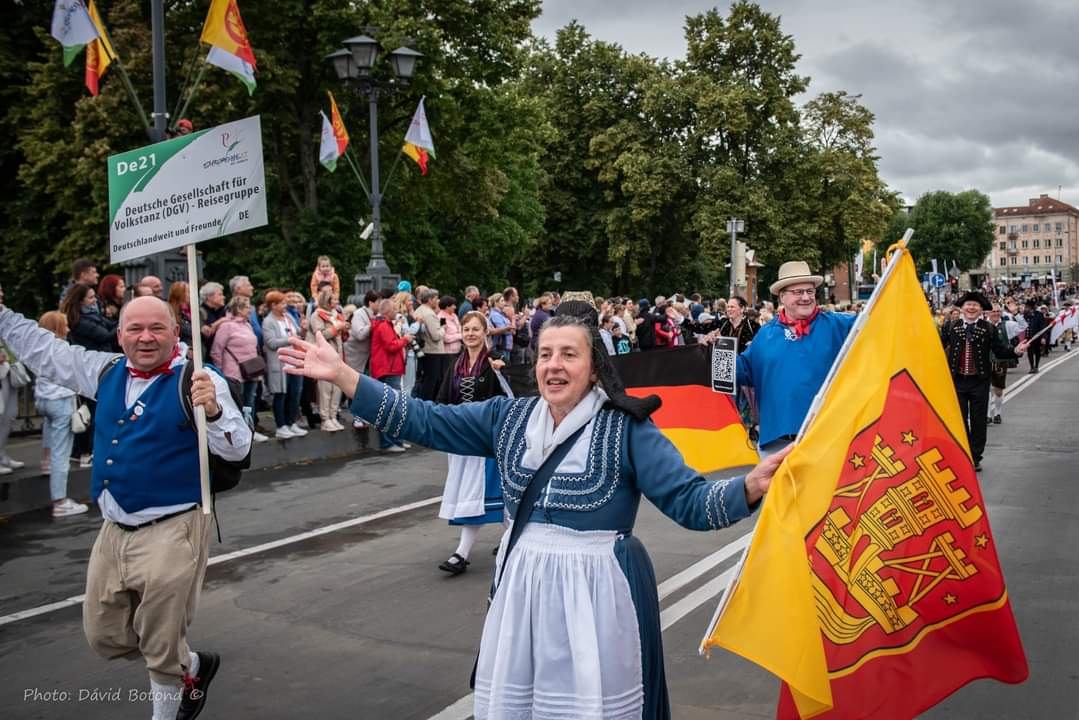 Image © Folk Dance Society of Germany
"The (Cultural Bridge) award will enable us at the Folk Dance Society of Germany and Traditional Dance Forum of Scotland to discover each other's similarities and differences, and learn from each other, productively. For instance, we intend to follow the historical dance roots of Schottisch and experience first-hand the pan-European culture of traditional dance." Mario Hecker and Johanna Ella, Folk Dance Society of Germany
"We believe that our new partnership will allow us to explore the potential for shared learning, initiate a series of new collaborative projects, exchange visits, festival contributions, new dance artists residencies and archive research about the links between today's folk dance scenes in Scotland and Germany which we encapsulated in the play on words project title of our collaboration Strictly Scottish and Schottisch." Iliyana Nedkova and Wendy Timmons, Traditional Dance Forum of Scotland
Both partners advocate for the advancement of participatory traditional dance, championing it as an integral part of our global intangible cultural heritage. The project will allow the organisations to explore the potential for shared learning, initiate a series of new collaborative projects, exchange visits, festival contributions, new dance artists residencies and archive research about the links between today's folk dance scenes in Scotland and Germany.
---
Latest news
In April 2023, four partners from the Folk Dance Society of Germany visited Edinburgh during the Pomegranates Festival, where they were invited to experience the festival, take part in workshops, meet with local workshop leaders, groups and other key individuals and explore other areas of the city. The team at Traditional Dance Forum of Scotland (TDFS) have since reflected that it was great to have a critical friend present during the festival and have time to get to know each other and understand what might come out of the partnership.
The partners continued to meet up online and since April, the team from TDFS have visited Scotland twice. Further details to follow.
---
Folk Dance Society of Germany: When the Working Group for Dance in Germany (Arbeitskreis für Tanz im Bundesgebiet) was founded in 1953, the Folk Dance Group (Fachgruppe Volkstanz) was part of it from the beginning, from which the Folk Dance Society of Germany (Deutsche Gesellschaft für Volkstanz – DGV) emerged as an independent association in 1971. From the 1980s onwards, it organised national and international folk dance meetings, symposia and dance leader training, strengthened contacts within Europe, USA, and Brazil and offered trips to international festivals. The folk dance movement in its regional forms in Germany (Volkstanzbewegung in ihren regionalen Ausprägungen in Deutschland) was entered in the UNESCO Register of Intangible Cultural Heritage in Germany in 2015. Find out more at volkstanz.de and wir-tanzen.net.
Traditional Dance Forum of Scotland: Established in 2014, Traditional Dance Forum of Scotland is a members-led charitable organisation, dedicated to the advancement of all forms of traditional dance in Scotland. Our mission is to advocate for traditional dance and intangible cultural heritage by promoting social dance forms in Scotland and get more people dancing. We curate residencies, mentorship programmes, micro grants, commissions, awards, workshops, publications and films, including Pomegranates – our annual international traditional dance festival. We are one of the three founding forums of Traditional Arts and Culture Scotland – a common platform and collective voice for traditional arts in a contemporary world across the country.
Find out more at tdfs.org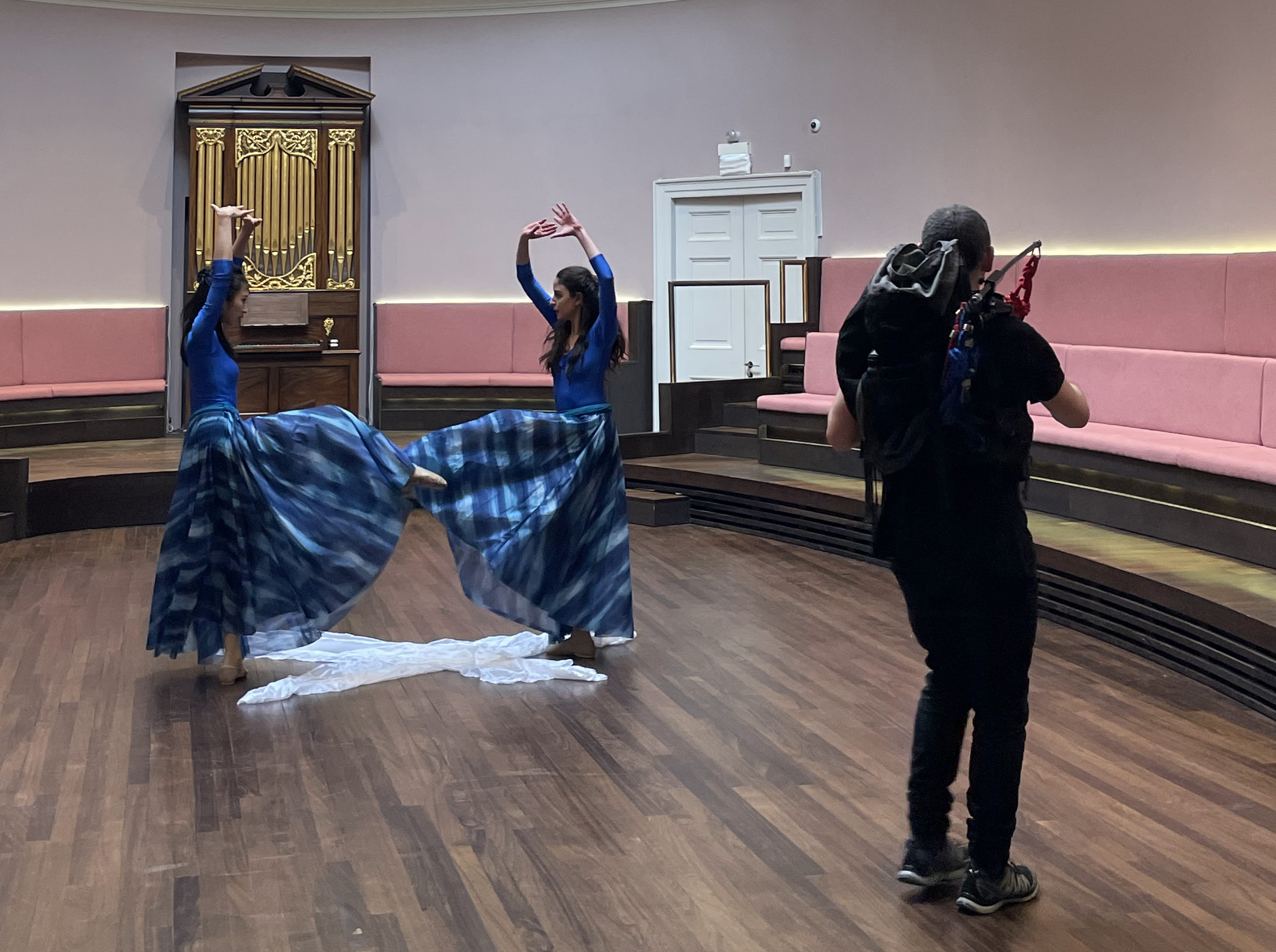 Image © Traditional Dance Forum of Scotland, photographer Wangxiu Cheng