Anisha Sahota, Tod Jones and Ajay Pall were brought together by Cultural Bridge, a programme launched in 2021 by all of the UK Arts Council's and leading German cultural institutions to encourage creative collaborations between Germany and the UK.
CBC, and partner organisation Kuturevilla Nellie in Lorrach, have hosted a series of opportunities for local creatives to make connections and exchange practice through community-engaged activity.
Our volunteers have teamed up with volunteers based at Kutlureville Nellie (KVN) to discuss and share ideas about climate activism, a shared interest amongst the young volunteers in both places. They have visited galleries and experienced work by artists with a focus on climate change.
On Saturday 16th September at KVN opening festival weekend, Anisha, Tod, and Ajay presented some ideas reflecting conversations from their experience so far to a German audience, and they were met with warm feedback and interest from the local press.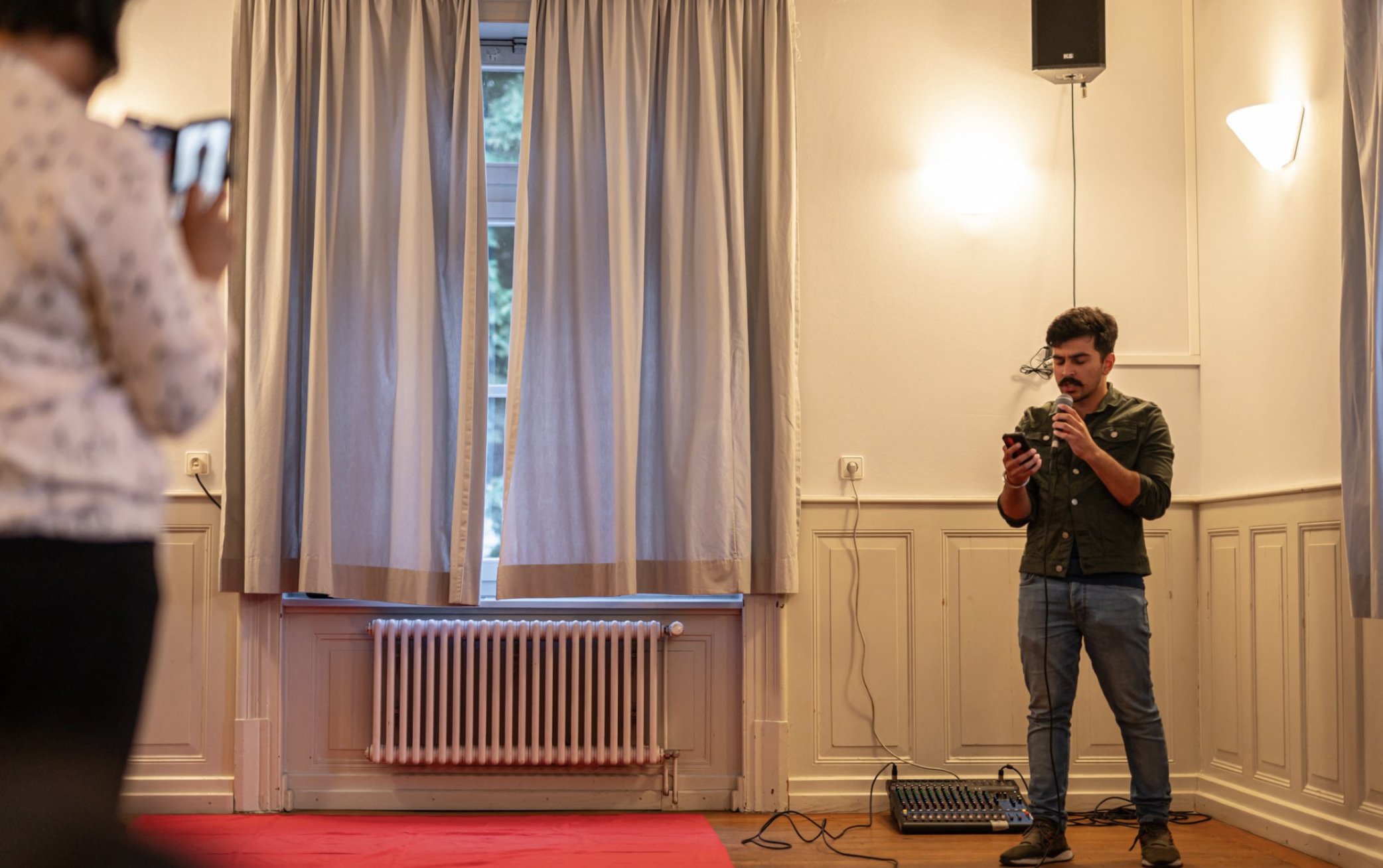 Image: Ajay recites some spoken word poetry about eco-anxiety.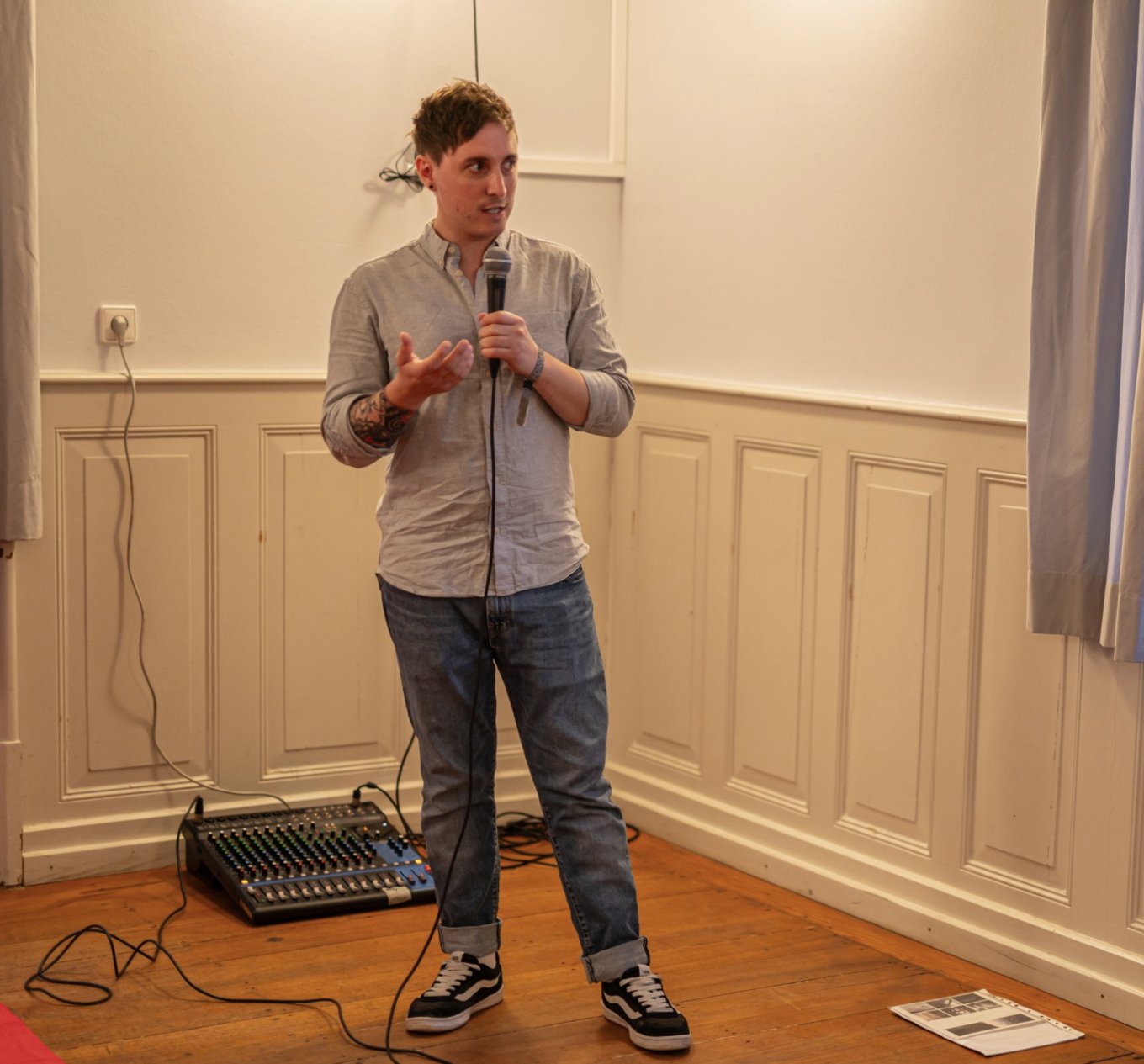 Tod presenting his idea about Red Studio (pop-up art studio)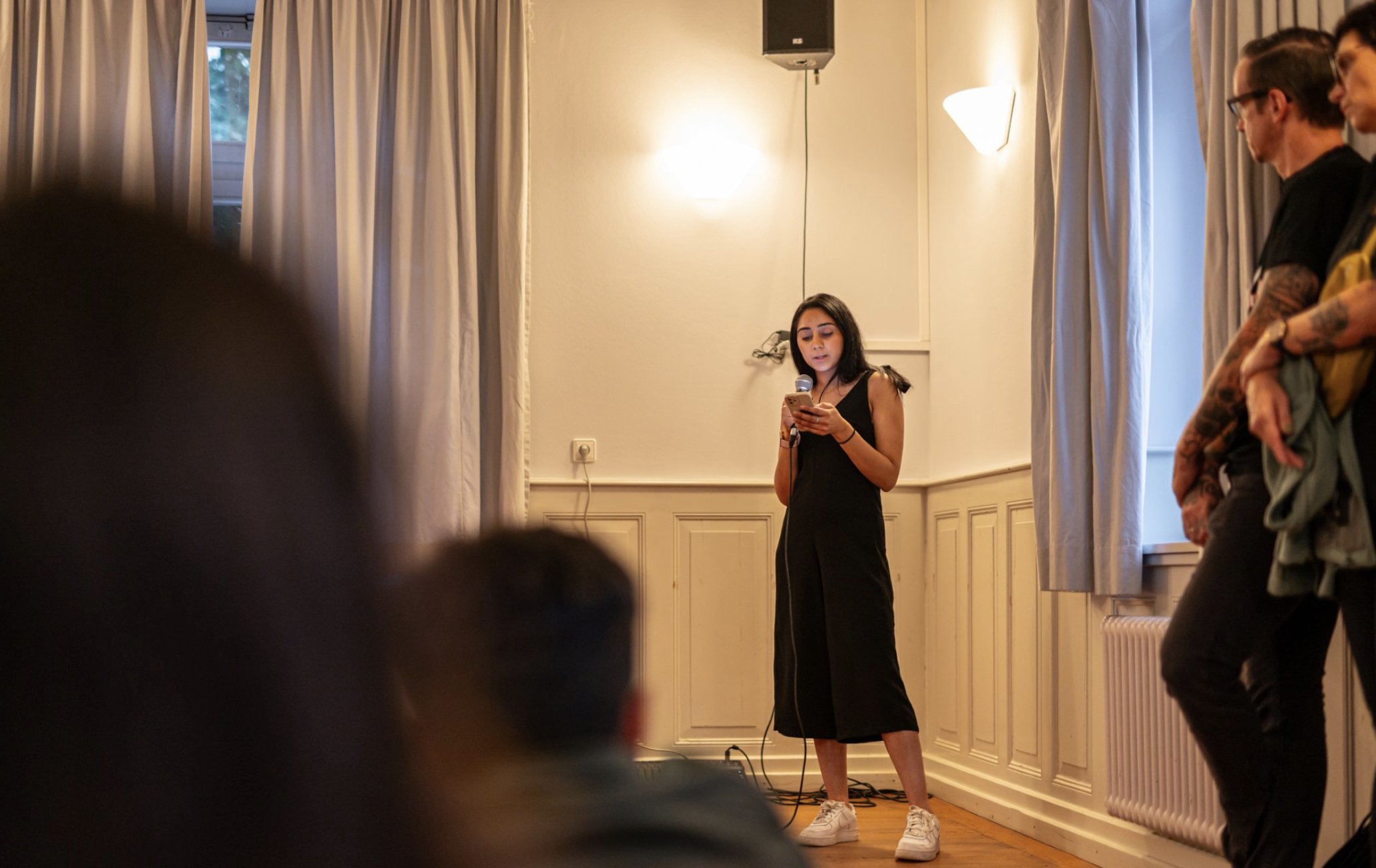 Anisha reading some of her poetry for the first time about connecting with Mother Earth.
The night culminated with an outdoor silent disco, with guest Dj's from the Cultural Bridge Project who dropped a playlist full of artists from the West Midlands, including sounds from Reggae, Bhangra, and Dub music.
Next, the culture volunteers will look to produce a film that will be screened in Wolverhampton and Lorrach next year "Both sides of this 'Cultural Bridge' have gifted me an unforgettable experience. It's provided an opportunity to explore themes around climate change with a wonderfully talented group, whilst visiting amazing locations, rich in history, arts and culture." Culture Volunteer Tod Jones.
The images below are from activities the partners and participants took part in during their visit to Mannheim, Lorrach and Basel from Wednesday 13th - Tuesday 19th September 2023. They visited the season opening of the Nellie Nashorn where the Cultural Bridge Volunteers shared their ideas and poetry on climate change at the opening event and were received with a warm welcome and interest.
Other visits included: the Art Museum Kunsthalle Mannheim, Exhibition 1.5 Degrees; BUGA Mannheim - The German National Garden Show (2000m2 welt acker); Markgräfler Weinschenke Lindemer; Tüllingen, Lörrach; Fondation Beyeler museum in Riehen, near Basel (Artist work - Doris Salcedo); Museum der Kulturen, Basel; Rötteln Castle, located above the Lörrach suburb of Haagen.
Images © Kom Achall, Laura Ablancourt and Nelson Douglas