Enter
A collaboration between Kulturvilla Nellie, Lörrach (Germany) and Creative Black Country, West Bromwich (England)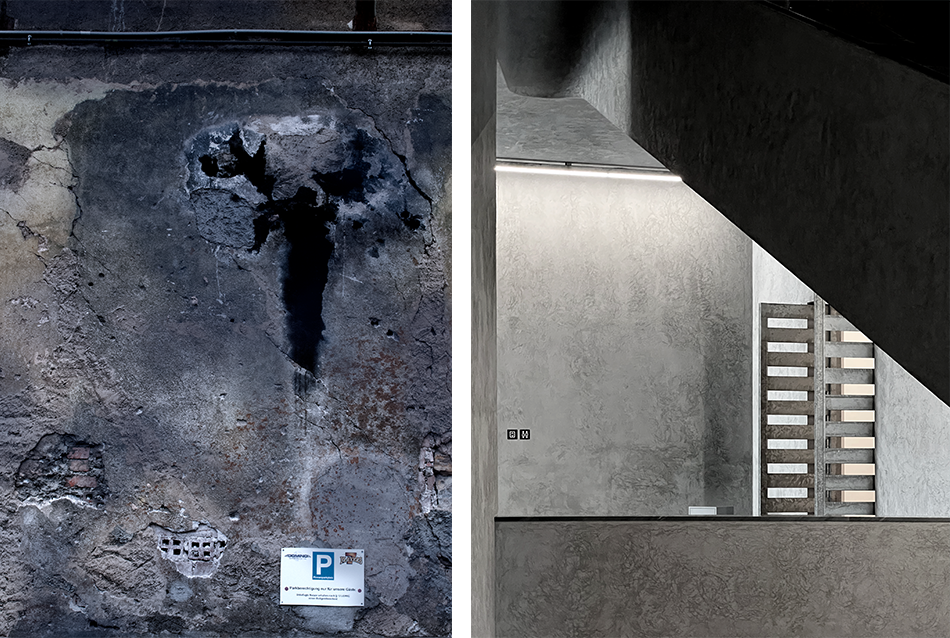 Images © Deborah Stone
'During my time in Lorrach I explored, I photographed, I asked questions and I observed. What is it to live in a small town in Germany, what makes people proud of where they live, where they come from, their roots? What fuels pride, respect and bonding to a location? It was a town offering creativity to its community, responsibility to its teens and hope. A place you may grow up in move away form but always return to. A place where the local towns all created an atmosphere; it was not about one town but many, from Basel to Lorrach, to Schopphfhem and the Black Forrest; they came under an umbrella like Dudley, Wednesfield and Wolverhampton are all part of CBC.' Taken from a blog post written by ENTER project participant, photographer Deborah Stone
Focusing on themes of identity, belonging and place, ENTER was a research and development project created by Kulturvilla Nellie, a cultural centre based in Lörrach, Baden-Württemberg in Germany and Creative Black Country, an action learning project funded by Arts Council England through the Creative People and Places, based across Dudley, Sandwell, Walsall and Wolverhampton. Through the R&D process, the teams and artists involved aimed to share, exchange and explore commonalities and difference, challenges and opportunities.
Between 2021 - 2022, Kulturvilla Nellie and Creative Black Country worked with four female photographers, Henriette Simons and Laura Ablancourt-Maynard (Germany) and Deborah Stone and Kom Achall (UK). The photographers regularly met together online where they shared ideas and discussed their own experiences of identity and the communities they belong to. They were then able to visit each other, with Deborah and Kom travelling to Lörrach in spring and Henriette and Laura visiting Wolverhampton during the British Art Show.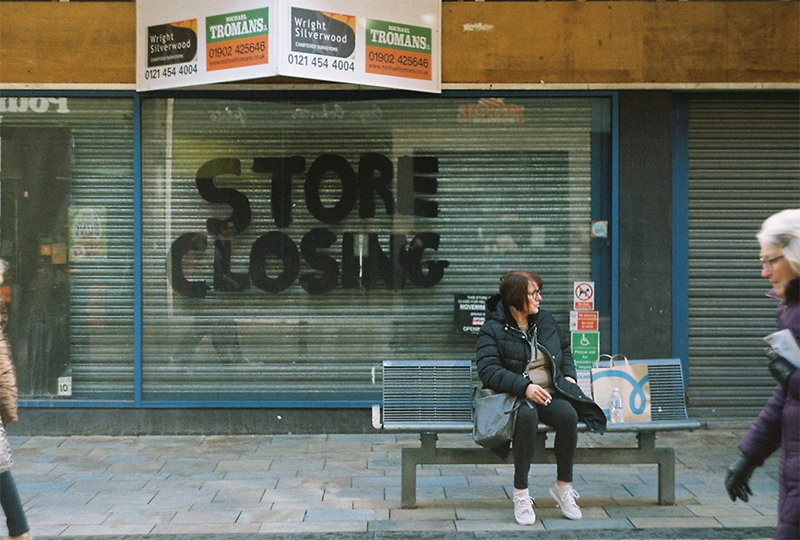 Above image © Laura Ablancourt - Maynard
During each visit, the photographers explored the local area, met members of the community, arranged photoshoots and shared their work and in Germany, they worked together to create an exhibition held at Kulturvilla Nellie. Following Henriette and Laura's visit to Wolverhampton, the four photographers and Creative Black Country decided they would also like to share their body of work at an exhibition for the Asylum Art Gallery, an independent community gallery, during the summer. This was a key decision to make a statement to others that these pan-European connections continue to happen and to reflect the ongoing conversations taking place. Find out more about the exhibition.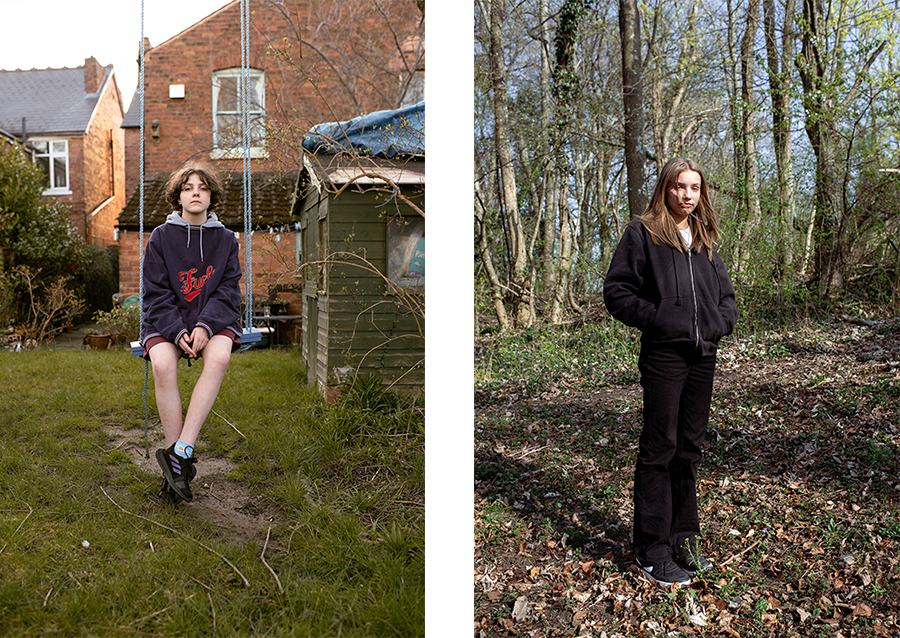 Above images © Henriette Simons, below image © Komlaish Achall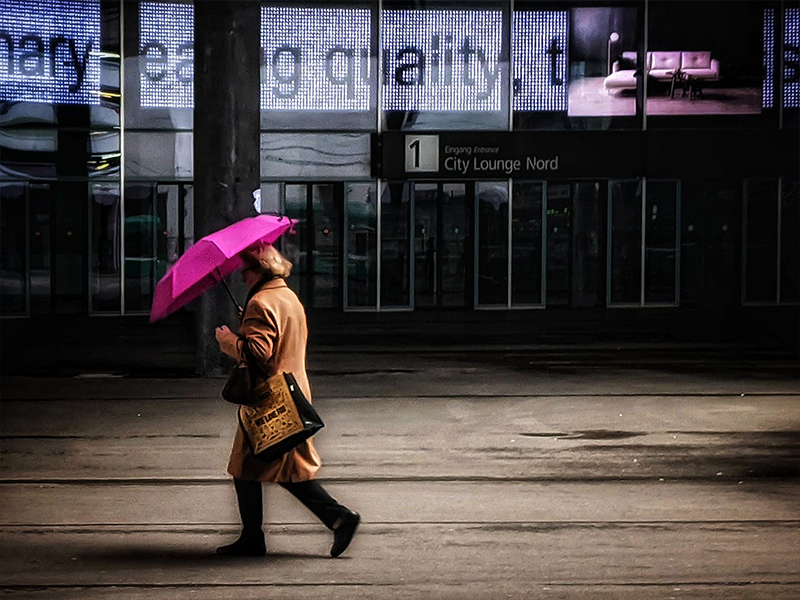 'My Street photography looked at the demographic population of Lorrach and the surrounding areas, the clandestinely taken photographs show an older or ageing population, capturing older people in quiet and in isolation moments, often walking alone in empty spaces. What interested me was this feeling of a separation between people and space, I question whether this was due to corona virus or just the nature of the local culture or was my photography captured the visible impact of the pandemic that people were still grappling with.'
'I walked along the River Wiese, the river arises from its source in the Black Forest but most of its course is situated in the county of Lörrach before flowing into the Rhine near the city of Basel in Switzerland. Along the River Wiese I took photographs of street graffiti to see if there was a political aspect to it, I found it was quite different to Wolverhampton graffiti; it was sharper, colourful, with quotes that were thought-provoking.'
'The experience gave me the opportunity to take photographs in a different country and make comparisons between the culture of Wolverhampton and Lorrach. It gave me the time and space to be able to concentrate solely on my photography and to take in the culture, environment, ethnicity, local sounds, smells and observe people in their day to day living.'
Extracts from a blog post written by ENTER project participant and photographer, Kom Achall. Read the full blog post.
The photographers are still connected via a WhatsApp group and regularly share insight into their work.