Since developing Creative Black Country's pilot project ENTER as part of Cultural Bridge in 2021, a partnership programme between UK and Germany, CBC have been rediscovering the importance of building European relationships in the Black Country, and how we do this differently.  CBC's Creative Director Parminder Dosanjh tells us why and how.
The value of investing in international relationships is greater now than ever before, especially having experienced such isolation through a global pandemic, and Brexit. The need to reach out for human interactions, discover common ground, and look for solutions together is definitely on the rise.
So, when the opportunity arose to apply for the second round of Cultural Bridge, CBC and Kulturvilla Nellie (Lorrach, Germany) leapt in with a proposal to continue our exchange of values exploring socially engaged practice. The project has only just kicked off, and the exchange of sharing knowledge begins with a wonderful invitation from Fonds Soziokultur, one of the funders of the programme, to attend a conference in Berlin.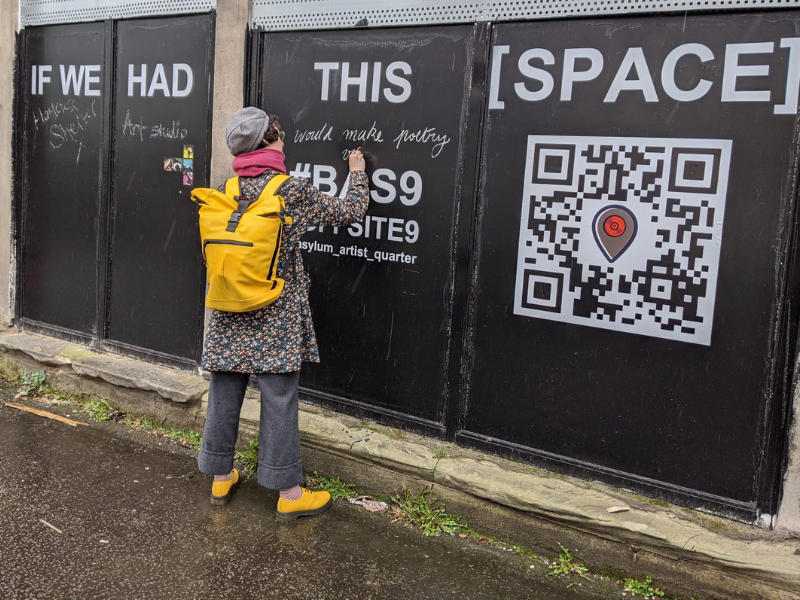 Themed around the role of culture in shaping society, I had the absolute pleasure of presenting and taking part in a discussion with an inspirational panel, Diane Dever (Folkstone Fringe), Manu Washous (Fail Institute, Leipzig), and Lorna Palmer Arts Council England. We all spoke about how our work contributes to social change and how we do things differently.
Interestingly, this is a question we (CBC ) ask ourselves and our collaborators all the time. Because we don't always get it right and we can't always guarantee the outcome. But what we do guarantee is the space to try new things.
So our process becomes increasingly valuable and creates the conditions to do things differently. Doing things differently for us often means making space to fail and then try again, and learn, and adapt through learning and try again, and pilot something, and finally deliver. BUT the key thing for us, is that the process of trial and error is collaborative with local people.
After almost ten years through continued support from ACE Creative People & Places, CBC has established values that enables flexibility within the process and we now have evidence of how this contributes to shaping the cultural landscape of our region. We believe that international partnerships strengthen our values and purpose. Working locally and thinking globally invites greater opportunity to share good practice and make sense of our role as cultural facilitators in a rapid changing world. It is rare to find funders that support process in a meaningful way, Cultural Bridge has enabled us to think of international exchange beyond artistic development or talent profiling, it allows us to explore the process and not rush to the outcomes.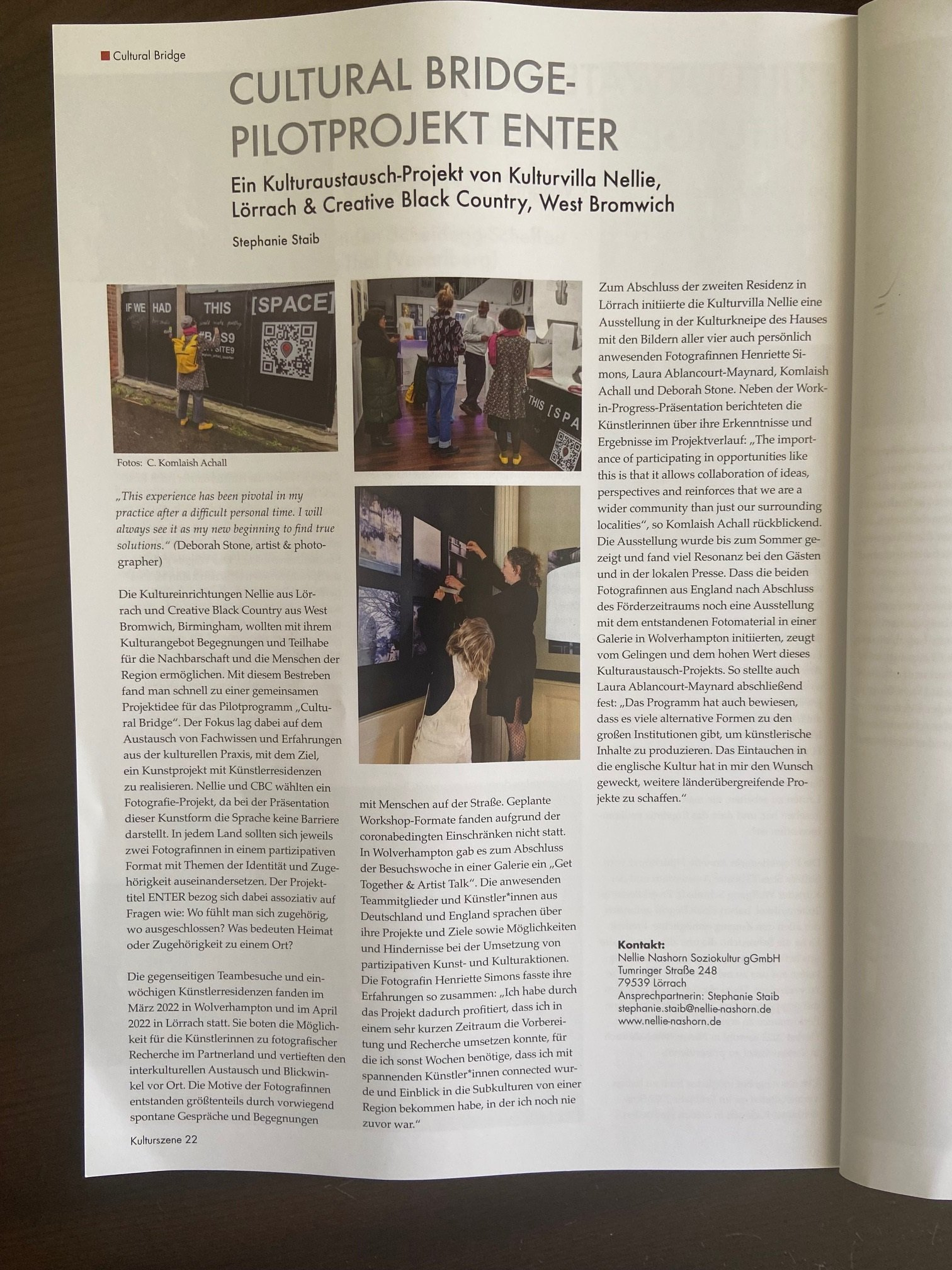 The very charismatic force behind Cultural Bridge, Mechthild Eickhoff (Fonds Soziokultur) says 'We need to rethink and do things differently, try new ways to support culture in social settings and continue to prioritise social topics for funding'.
Hearing these words on an international platform filled me with great confidence, that our approach and values make sense beyond our locality, they are part of the rippling aspirations across the waters advocating for greater community engaged practice.
Lorna Parmer (ACE), made a very compelling case of why Cultural Bridge is so important since Brexit, and announced the funder's commitment to extend, and scale up the programme offer in the future.
With this commitment, it is clear that funders are starting to respond and create road maps for community based programmes to journey internationally, and find purpose in this sphere. We very much look forward to our adventure of learning , co creating and exchange with our German partners this coming year.
Thank you Fonds Soziokultur for inviting us to be part of this conversation.
This blog was first published on the Creative Black Country website.
Find out more about ENTER's pilot year here.
Images:

Parminder Dosanjh, CBC , Diane Dever, Folkstone Fringe and Lorna Parmer, ACE at Fonds Soziokultur's Congress of the Socio-Culture Fund
An image from ENTER during the pilot 2021 - 2022 project
A feature from the Kulturszene publication