Rewire (Feat. The Ensemble Upvention)
A collaboration between S27, Berlin (Germany) and Govanhill Baths, Glasgow (Scotland).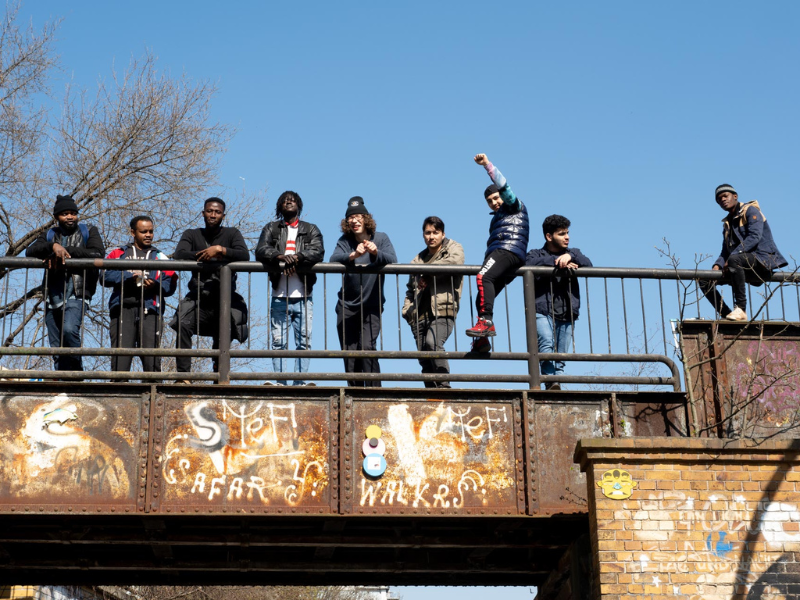 Both S27 and Govanhill Baths are work for a circular economy, using creative workshops and programmes for the wellbeing of the diverse communities in which they operate and are committed to artistic-activist experiments in the city.
At the centre of their exchange is making music with creative and sustainable approaches. They are jamming, conducting and improvising, while crafting, upcycling and repairing. They are thinking about a better future with a mixture of play, innovation and discipline.
For REWIRE they have found a theme for their musical gathering that references the strings of their instruments, the boundaries that separate and the cables that carry remote play. They create pickups from old copper coils, recover discarded piano wire and find music in hi-tension fences.
This theme allows a wide interpretation for participants, from using discarded materials to make sound, to metaphors of international restructuring and bonding.
By focussing on this creative process they are bringing their organisations closer and will expand on that bond with sharings about the circular economy, the wellbeing of individuals and communities, and fostering positive change.
Further information to follow.