On Monday 12th June 2023, the MAC in Belfast invited guests including politicians, policymakers, human-rights campaigners, community members, international artists, and creatives, to discuss the current asylum-seeking system and find solutions where people have the right to work, and dignity, through an evening of artistic intervention, Weaving the Present - Shaping the Future .
The evening was an outcome of the initial conversations between the MAC and coculture's director, Khaled Barakeh, a Syrian conceptual artist, who decided to co-design several artistic interventions with people in the asylum system, in order to explore and celebrate the resilience and skills of artists, creatives, tailors, and designers who fled violence and war to seek safety in Northern Ireland. Hosting an event that shared this work with key decision-makers felt really important to everyone involved.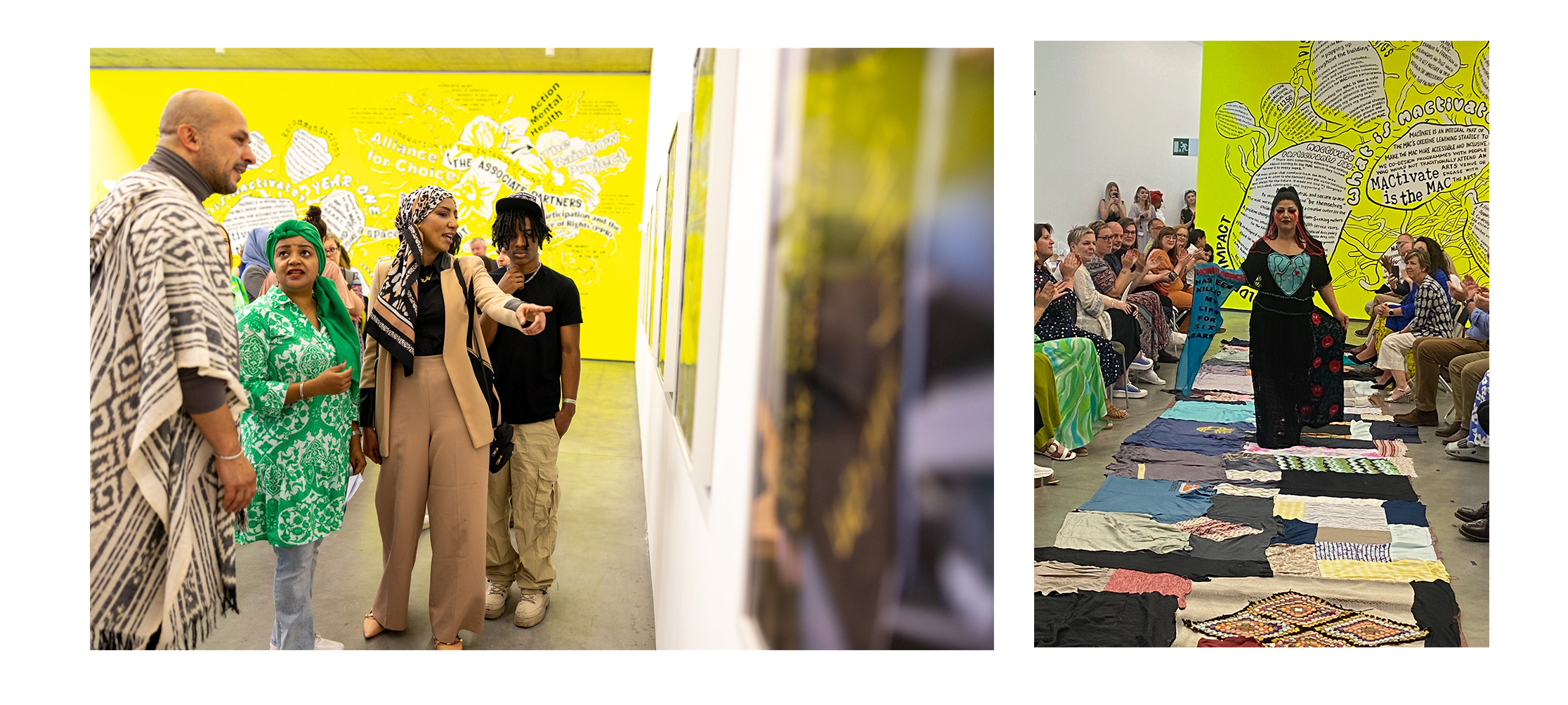 In collaboration with Participation and the Practice of Rights (PPR) and the Anaka Women's Collective, people in the asylum system were given space to give personal accounts of their living conditions and the impact on their families. During the evening, guests were invited to join Around the Table – Conversations that Matter, an exclusive performative dinner that explores the issue of forced migration through a series of artworks created by Barakeh, using the transformative power of AI technology, in collaboration with the local community and people living in the asylum-seeking system in Northern Ireland.
The MAC and coculture are now arranging for a group of Northern Ireland-based artists with asylum seeker status to visit Berlin and work with coculture's artists who are in the refugee system in Germany, as part of the next stage of the collaboration.
Weaving the Present Shaping the Future remains in the MAC upper gallery as part of At the Table exhibition until 23rd July. Watch a short film capturing the event in Northern Ireland: