In the first step two team members and two young volunteers of Kulturvilla Nellie visited our partner Creative Black Country in West Bromwich for five days in June. Together with members of CBC we saw the exhibitions "Milk" and "Genetic Automata" in the Wellcome Collection in London – a free museum and library exploring health and human experience.
'Milk' explores our relationship with milk and its place in politics, society and culture. It considers how milk has come to be seen as so central to perceptions of nutrition and "good health" in the UK. The choices we make about milk are personal, but it is also a highly politicised liquid that has been used to exert power as well as provide care. 'Genetic Automata' is an ongoing body of video works by artists Larry Achiampong and David Blandy exploring race and identity in an age of avatars, videogames and DNA ancestry. The films in the series investigate where deeply ingrained ideas about race come from and the role that science has played in shaping these perceptions.
In Saatchi Gallery the exhibition "Civilization: The Way We Live Now" showed us the visual threads of humanity's ever-changing, extraordinarily complex life across the globe. Exploring a wide range of subjects, from our great united achievements to our collective failings, the images highlight the complexity and contradictions of contemporary civilization.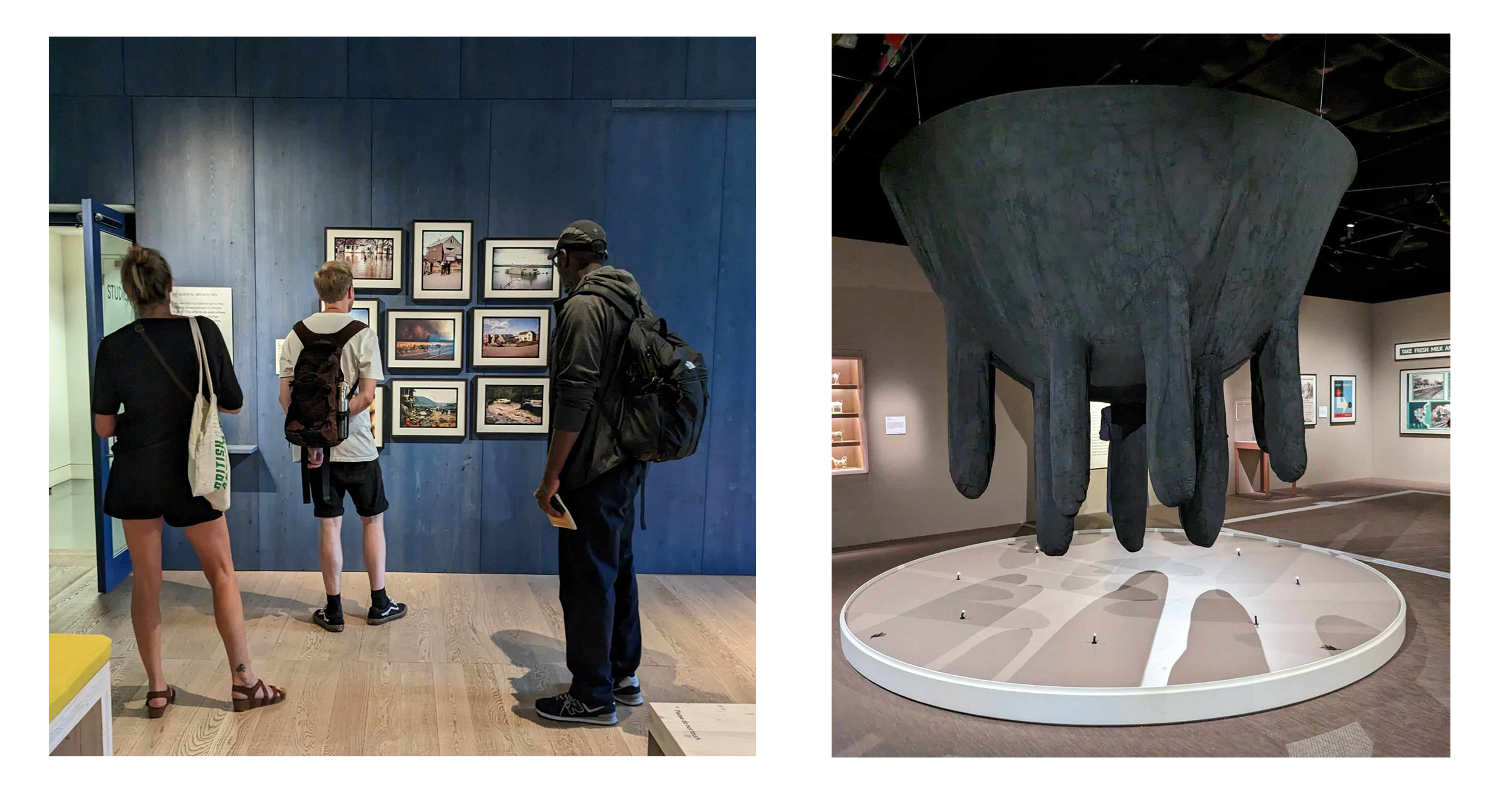 In Birmingham we took part in a workshop by Rebel Creatives – a content-making session focused on creating impactful content for social media platforms. In Wolverhampton Art Gallery Café we discussed climate and sustainability topics and the different initiatives and approaches in our countries as a kick-off in the process of co-creating ideas and outcomes together with the three young CBC-artists chosen for this project.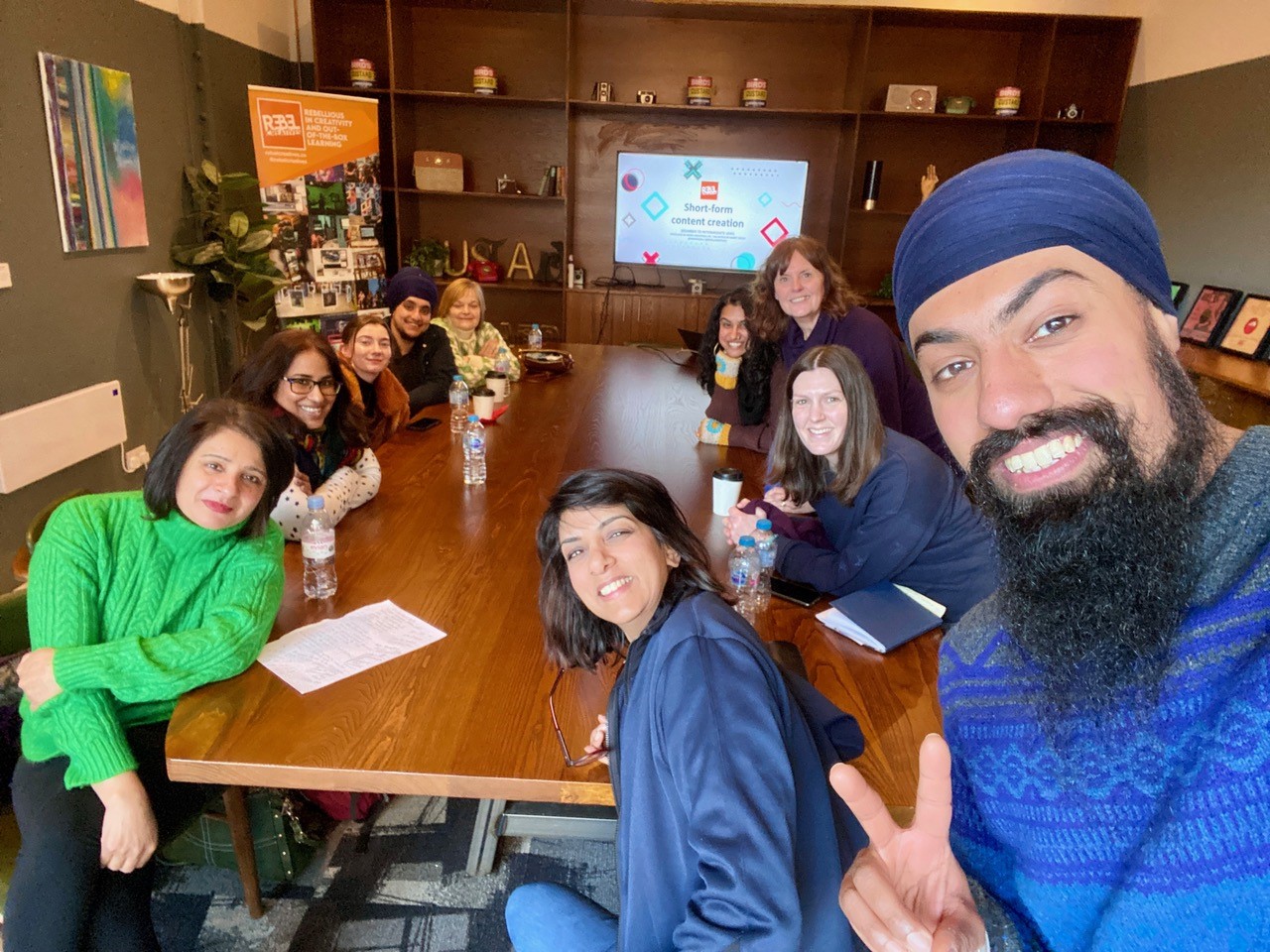 In order to get to know more about the history of the Black Country, the itinerary offered three further destinations in the region: On Saturday we visited Wightwick Manor and Gardens, a Victorian half-timbered Manor House, which is one of a few surviving examples of a house built and furnished under the influence of the Aesthetic movement and Arts and Crafts movement – and a step back in another time. Sunday took us to the Black Country Living Museum in Dudley, an open air museum that tells the story of one of the very first industrialised landscapes in Britain - a small region that made a big impact on the people, culture and industry of the world.
As the Black Country is the original home of the Desi pub – classic English pubs that now serve traditional Punjabi food alongside their ales - we had curry and beer at the Desi Pub The Red Lion in West Bromwich with the whole team of Nellie and CBC. Besides the extraordinary story about migration, survival, friendship and food, these pubs are also about a reinvention of a tradition to open for new communities.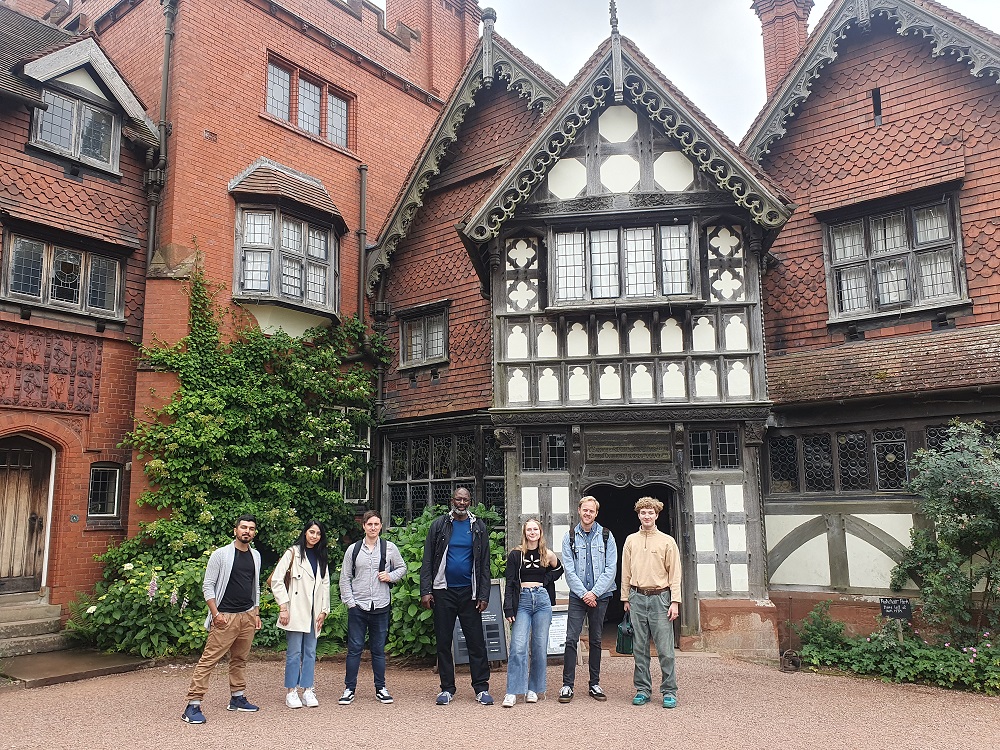 After this first research period in England, further exploration and sharing will be continued in September in Germany during a visit of CBC team members and the young artists. Together we aim to find out how to get communities and young people involved and how to creatively express their ambitions and aspirations. In the next steps socially engaged work is to be developed and content created by the young people in both cities to be shared.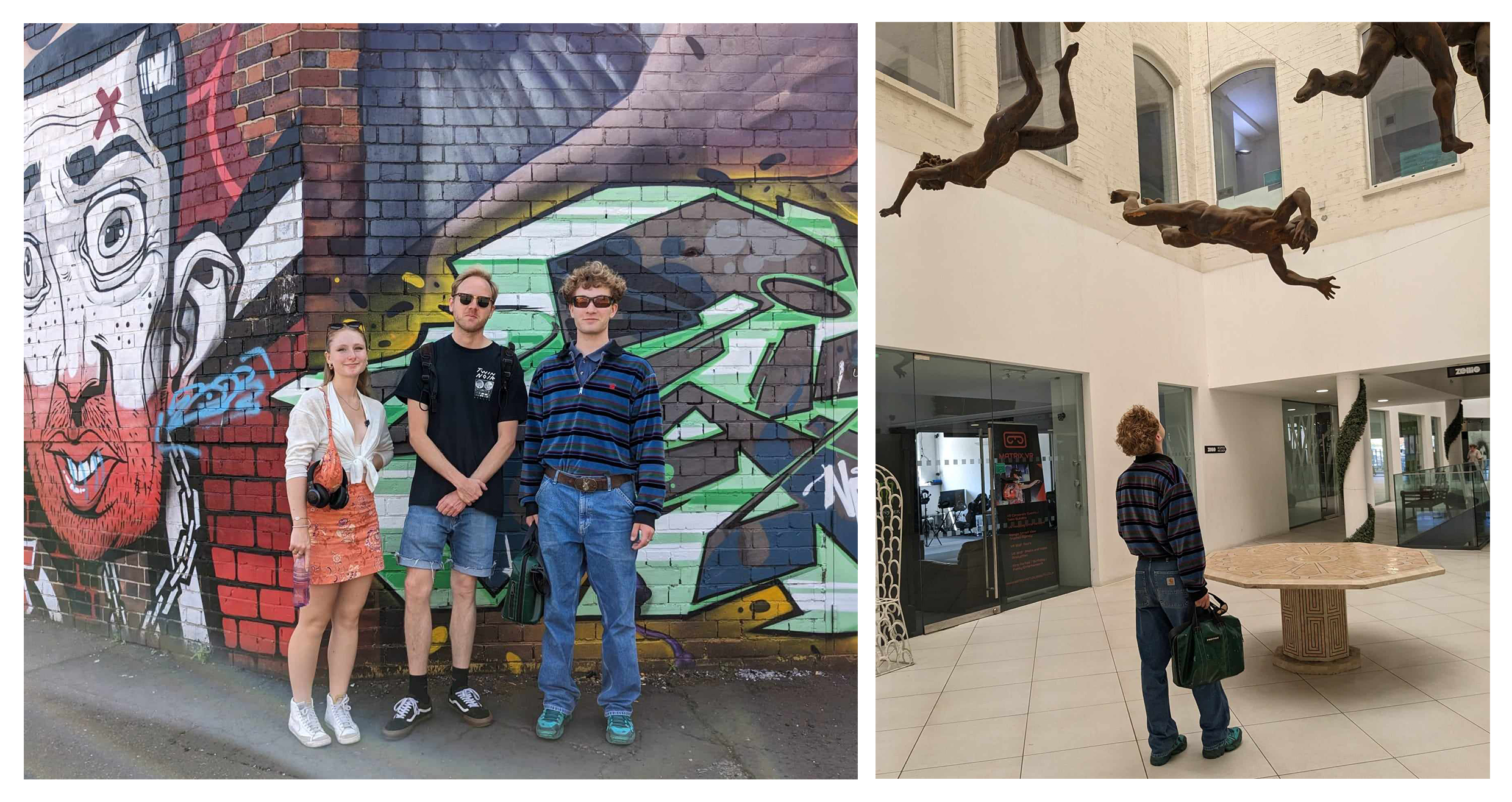 Images: Komlaish Achall, Nellie Nashorn and Tod Jones