Staging the Hidden Words
A collaboration between Sommerblut Kulturfestival, Cologne (Germany) and Writing on the Wall, Liverpool (England).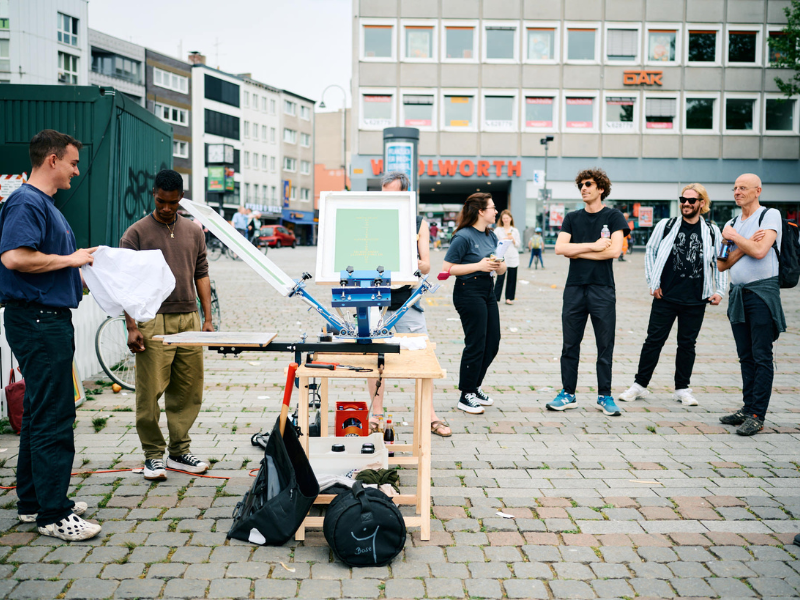 'Recovery is a journey, one we all take at some point in our lives. No longer our past selves but not quite our future ones. Neither here nor there, recovery is an emotional and physical voyage back to a newer version of ourselves.
And are we not all recovering from something? Illness, loss, addiction, injury, trauma, a broken heart? A pandemic? Never a straight line, the journey to recovery forces us to inhabit new places, inbetween spaces, some times exciting and warm, at others uncomfortable and lonely.' Emma Hulme (Writing on the Wall) & Judith Steinig-Lange (Sommerblut Kulturfestival e.V), taken from the project's zine - further details below.
Focussing on addiction, recovery and the issues arising, Writing on the Wall (WoW), a creative arts organisation supporting writing in Liverpool, Merseyside and Sommerblut Kulturfestival, an annual festival dedicated to alternative cultural projects in Cologne and Europe, worked with communities in both cities to support them to come together, write and create new work.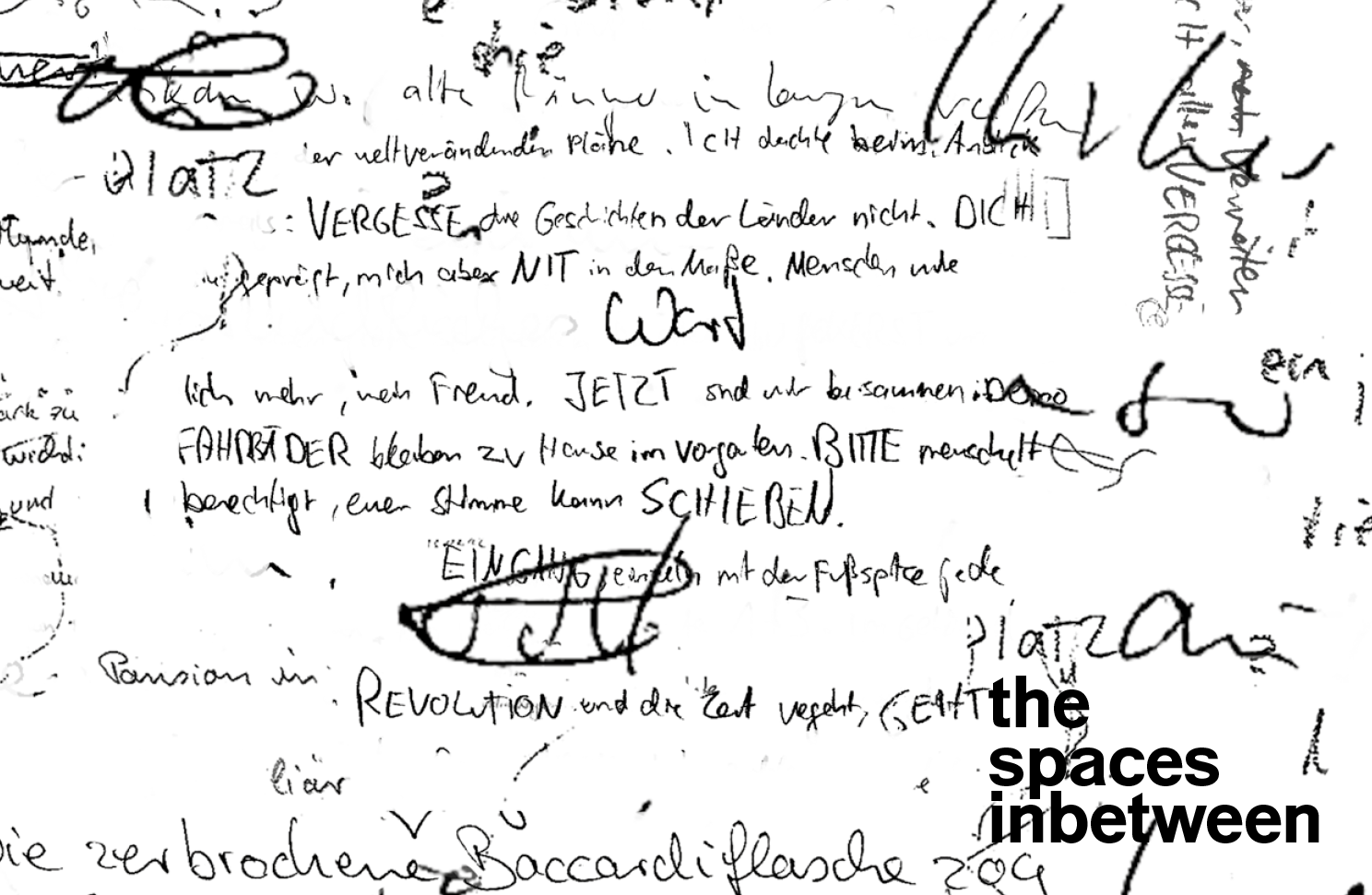 While Sommerblut supports and creates interdisciplinary, inclusive and diverse work, it hadn't explored literary work before so this was a new area for them. Both organisations set out to do something in a public place and sought a common topic impacting society in both Cologne and Liverpool, which is how they landed on addiction and recovery.
Sommerblut worked with dramaturg and playwright, Lothar Kittstein who ran regular writing sessions between February – March 2022, working with a range of people from the local community and then eventually worked with a much smaller group of participants.
WOW's strategy was different – they collaborated with writer Roy PJ Smith with Damien John Kelly House, an institute in Liverpool working with men with addiction, which meant they worked with a much larger group of writers. WoW applied their 'group work methodology' which ensures the work and process is about the group and not the individual which allows everyone to share experiences and opinions.
To connect the groups and the work, the participants met online and their texts were sent for each other to translate and read. Talking about this collaboration, Judith from Sommerblut said:
'The groups were able to network well through the writers and the project leaders, and methods and ideas emerged co-creatively. The groups' writing together and getting to know each other could be expanded due to scheduling difficulties. Nevertheless, there was a Cultural Bridge feeling of connectedness in the exchange of texts and audios.'
Judith felt it was interesting to see how the different processes impacted the work produced and thought the German texts were quite eclectic whereas the texts created through WoW's workshops felt more connected to the group, their home, the streets and Liverpool.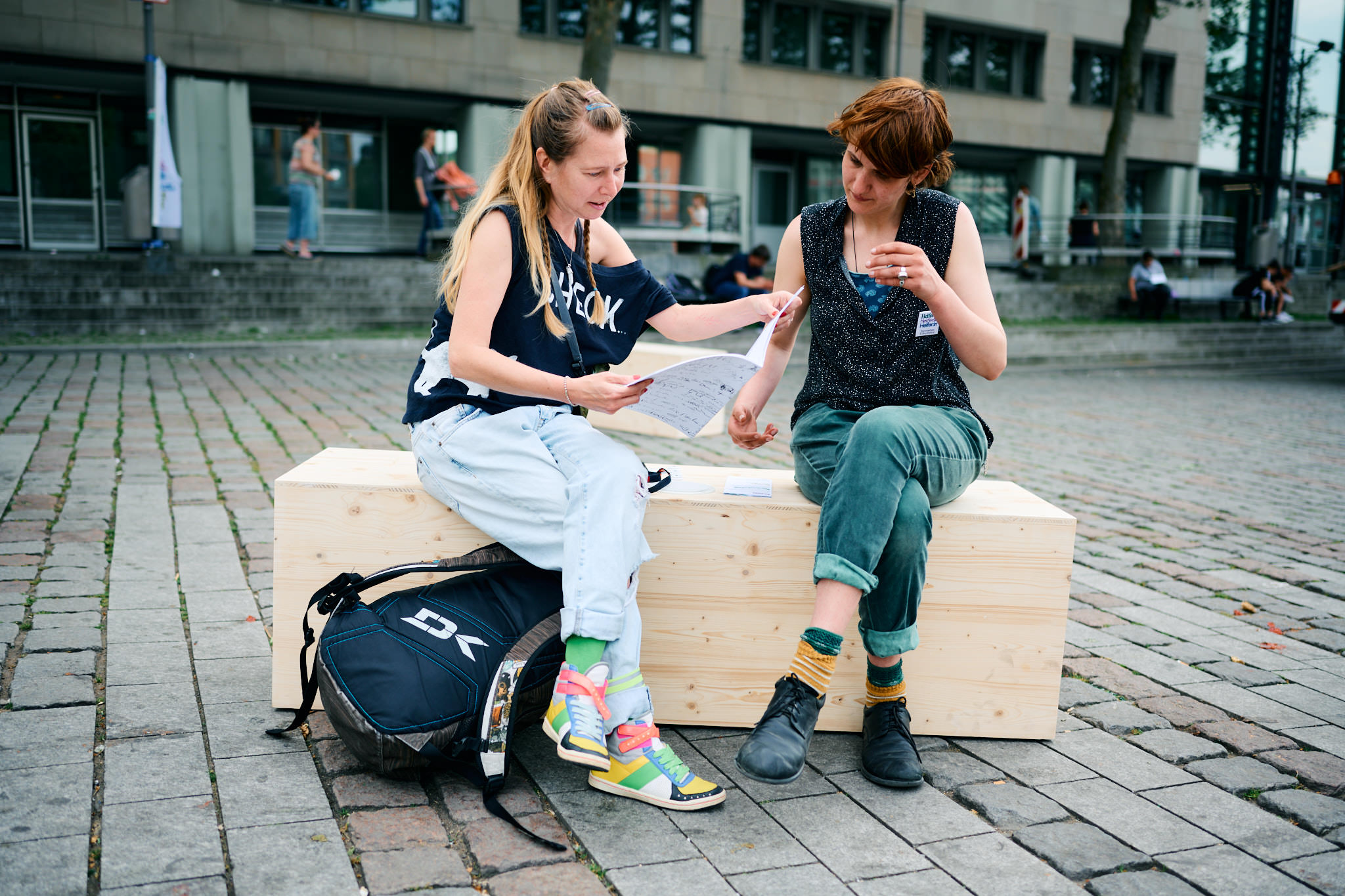 The project culminated in two digital installations at the end of April, both cities collaboratively designed interactive work that looks at how our stories, words and experiences impact the spaces around us. The pieces challenged ideas around addiction and how those experiences and stories shape us and our private and public spaces.
In Germany, Sommerblut created Frischtextlabor, an intervention in the middle of a busy city hub at the Wiener Platz, where members of the public could listen to the texts on audio benches and watch extracts be silk screen printed live in the space.
In Liverpool, WoW hosted The Spaces Inbetween, an installation exploring recovery and addiction that took place outside the Martin Luther King Building as part of WoW Festival 2022. Sommerblut marked the start of Liverpool's installation by hosting a reading of the texts in Cologne on the same day.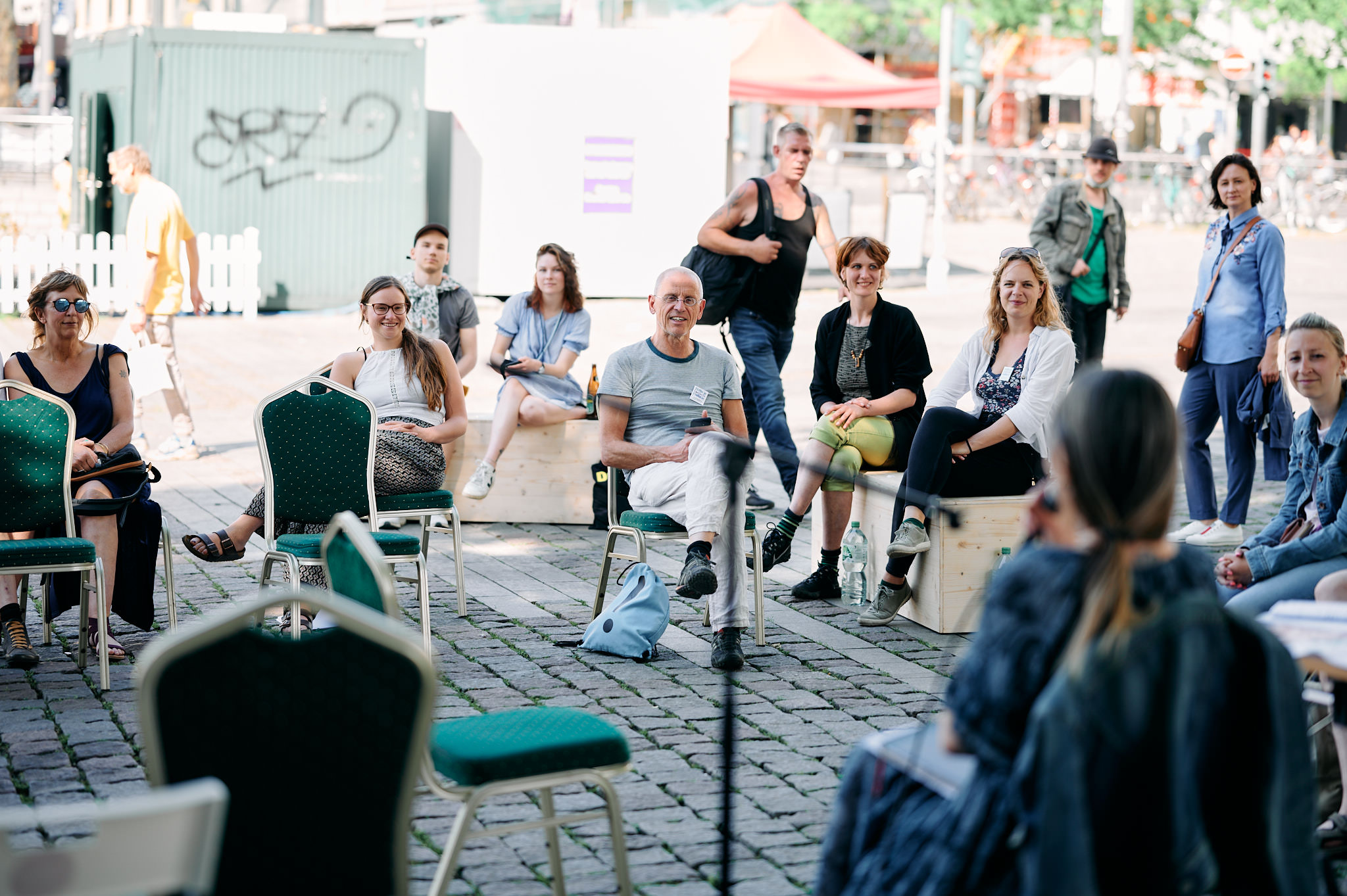 The two organisations created a zine featuring pieces of writing from the English and German participants – links to download and further extracts below.
Download the Frischtextlabor zine in German
Download The Spaces Inbetween zine in English