Rewire (Feat. The Ensemble Upvention)
A collaboration between S27, Berlin (Germany) and Govanhill Baths, Glasgow (Scotland).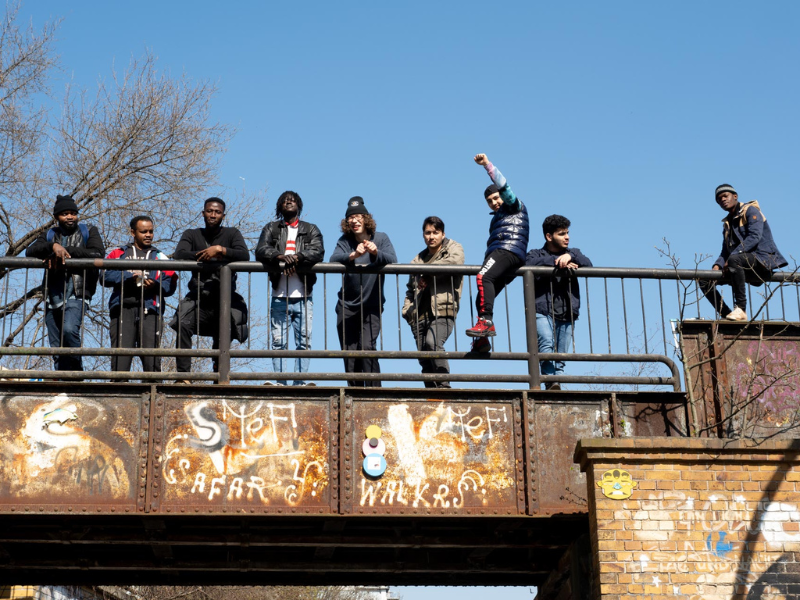 'How do I build myself a violin? What actually happens to broken instruments? Can garbage also make magical sounds? Huh – you can make your own instruments out of vegetables? We want to look at these and many other questions across borders. Making music together is always possible, even without the right instruments, without being in one place, in the middle of a pandemic and with completely different sound ideas. We also want to use the uncomplicated nature of music to learn something about creative approaches to sustainability issues. We need what works so well with jamming, conducting, improvising, etc., when thinking about a better future. A mixture of freedom, innovation and total discipline.' Taken from S27's project page, read more.
The S27 in Berlin-Kreuzberg is an art laboratory for young people who want to change the world, in their words they are 'building, tinkering, spinning the future: together with artists, our projects sharpen the senses and try out utopias'. For the REWIRE project, they joined forces with Govanhill Baths, a grassroots activist-based organisation in the heart of Govanhill in Glasgow, delivering wide-ranging health, wellbeing, arts, environmental and heritage projects.
Both S27 and Govanhill Baths work for a circular economy, using creative workshops and programmes for the wellbeing of the diverse communities in which they operate and are committed to artistic-activist experiments in the city. At the centre of their exchange is making music with creative and sustainable approaches. They are jamming, conducting and improvising, while crafting, upcycling and repairing. They are thinking about a better future with a mixture of play, innovation and discipline.
For REWIRE they have found a theme for their musical gathering that references the strings of their instruments, the boundaries that separate and the cables that carry remote play. They create pickups from old copper coils, recover discarded piano wire and find music in hi-tension fences.
This theme allows a wide interpretation for participants, from using discarded materials to make sound, to metaphors of international restructuring and bonding. By focussing on this creative process they are bringing their organisations closer and will expand on that bond with sharings about the circular economy, the well-being of individuals and communities, and fostering positive change.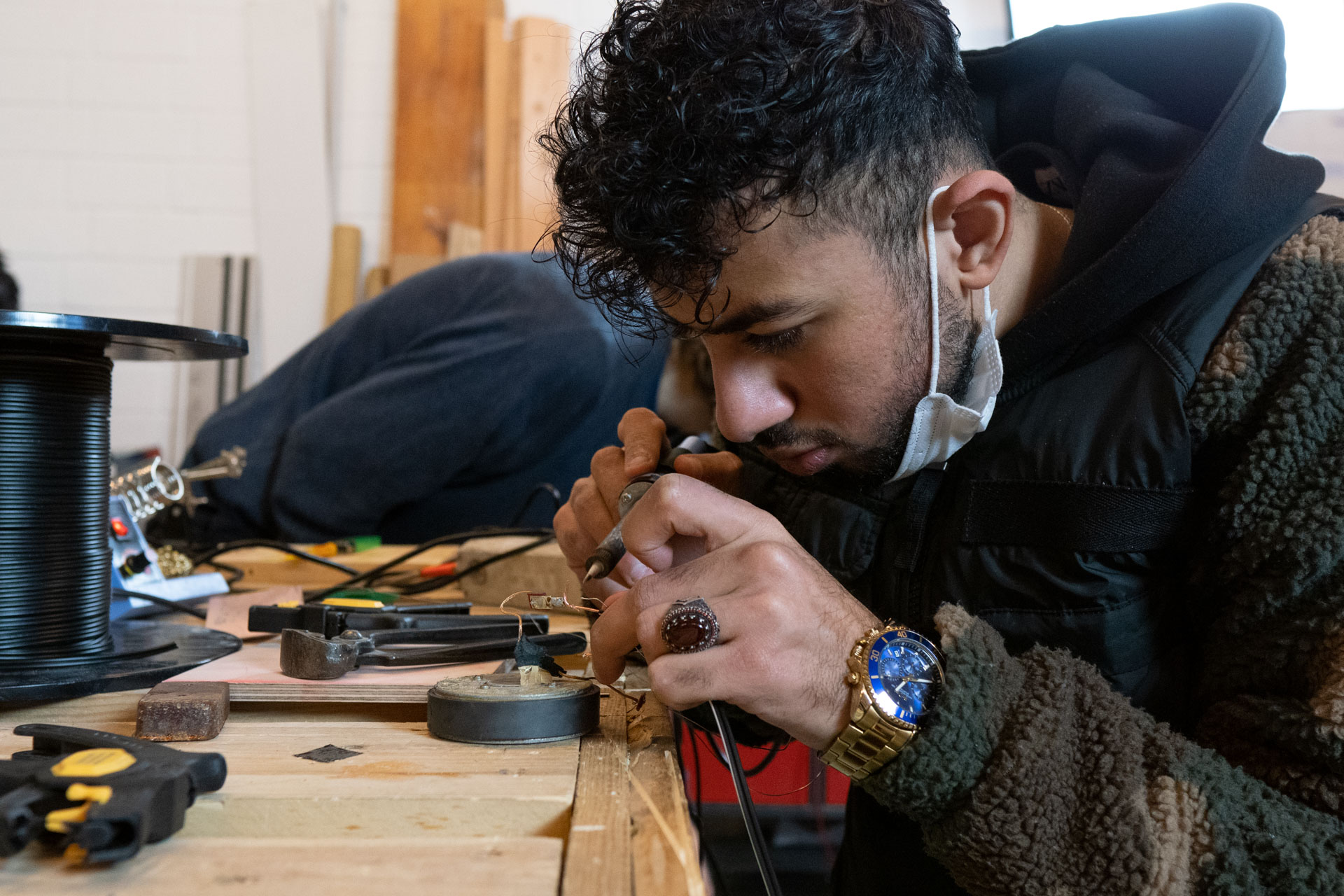 The project started with a two-week workshop in Berlin where S27 worked with their local participants to create the guitar pickups with reused materials, as well as other small instruments. These were then sent to Glasgow to be used by young people attending workshops at Govanhill Baths. The intention is for the two groups to come together and create a collaborative performance.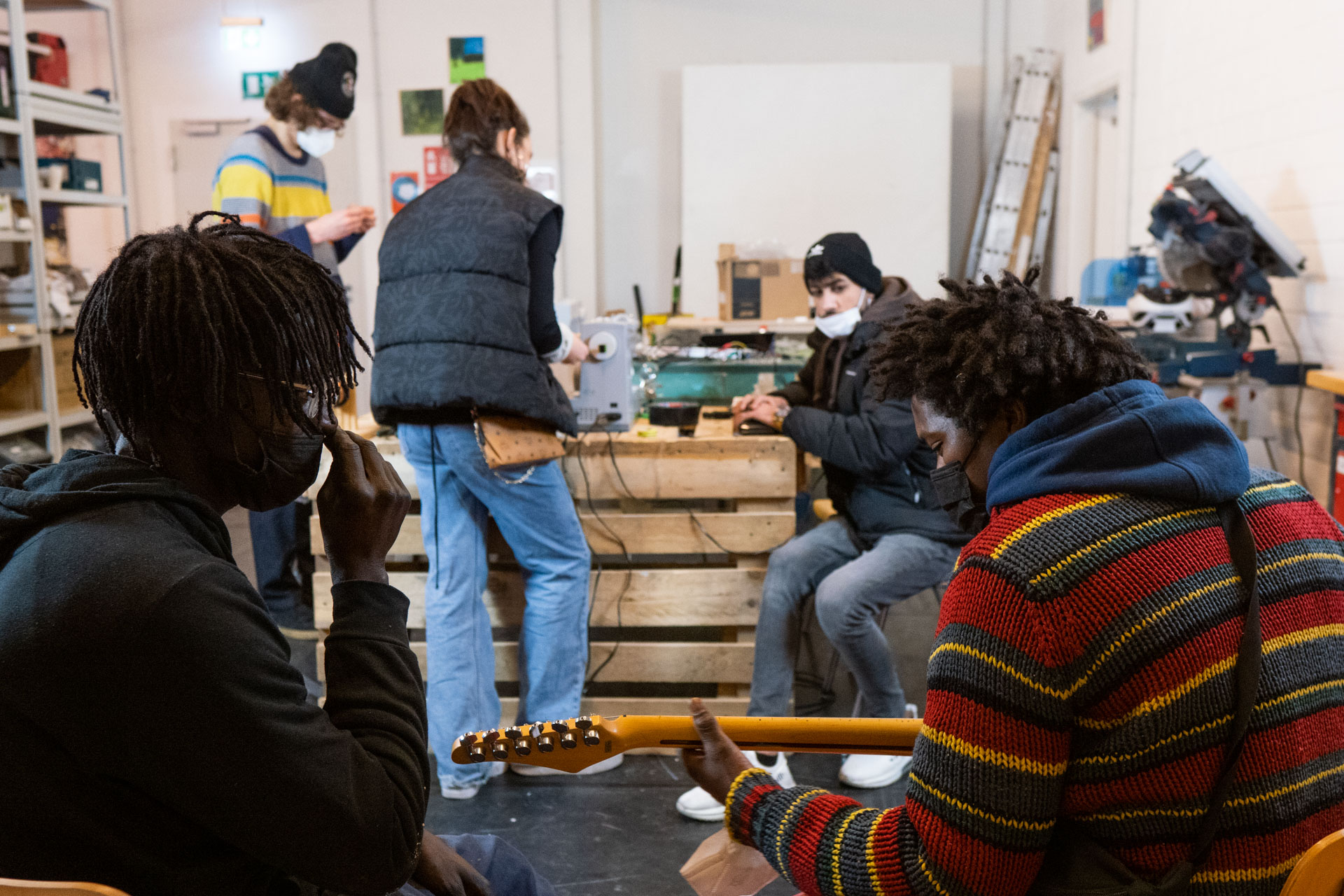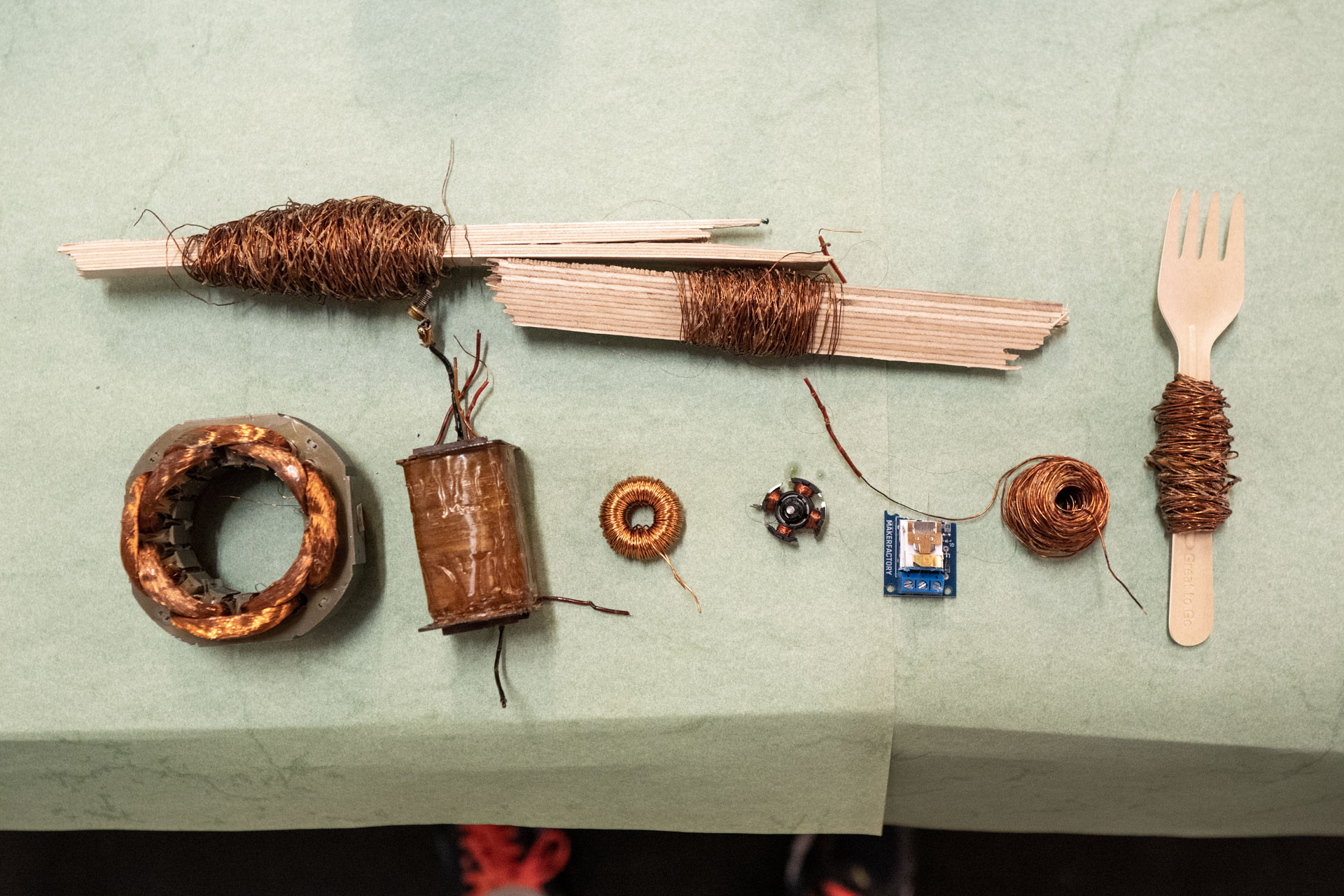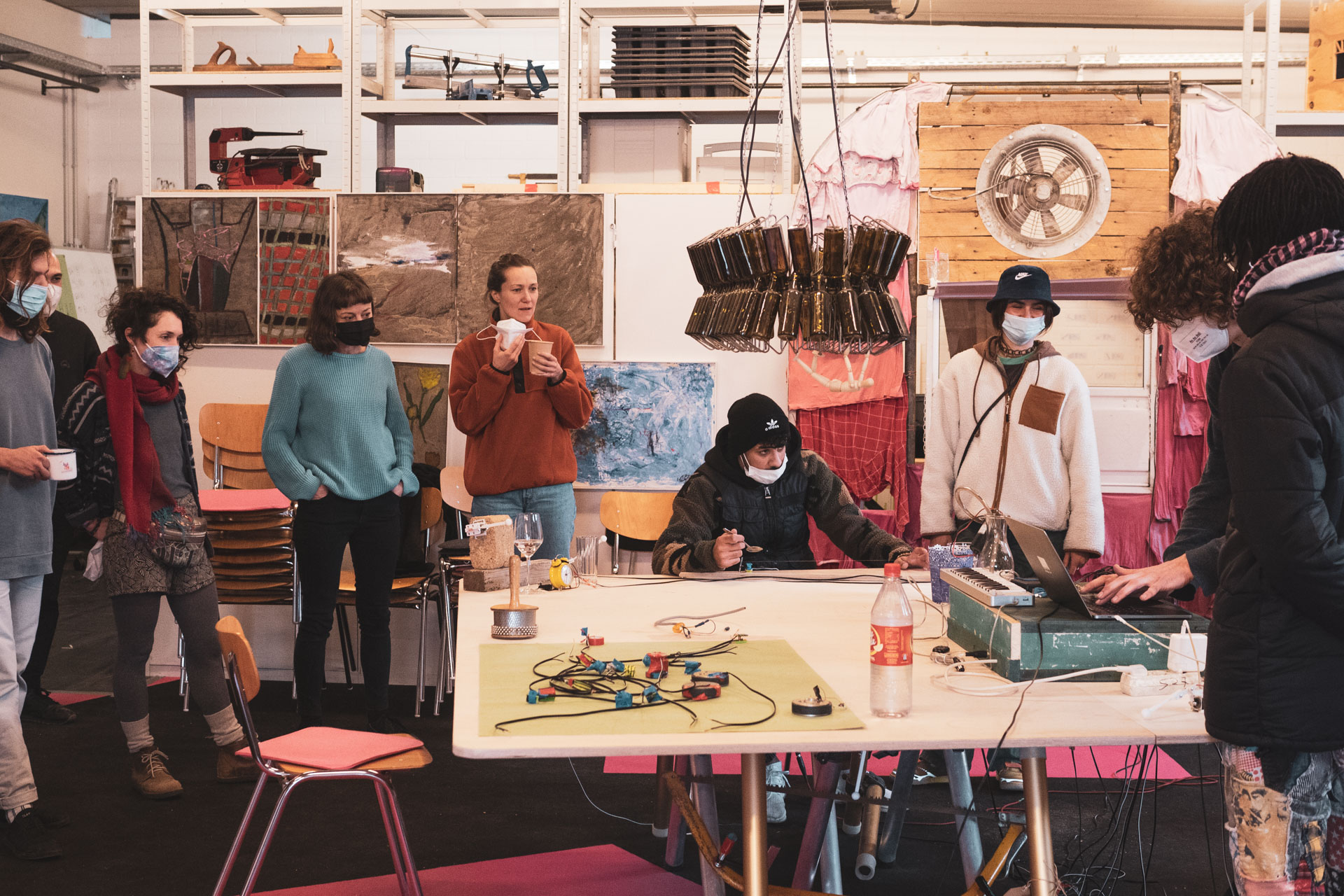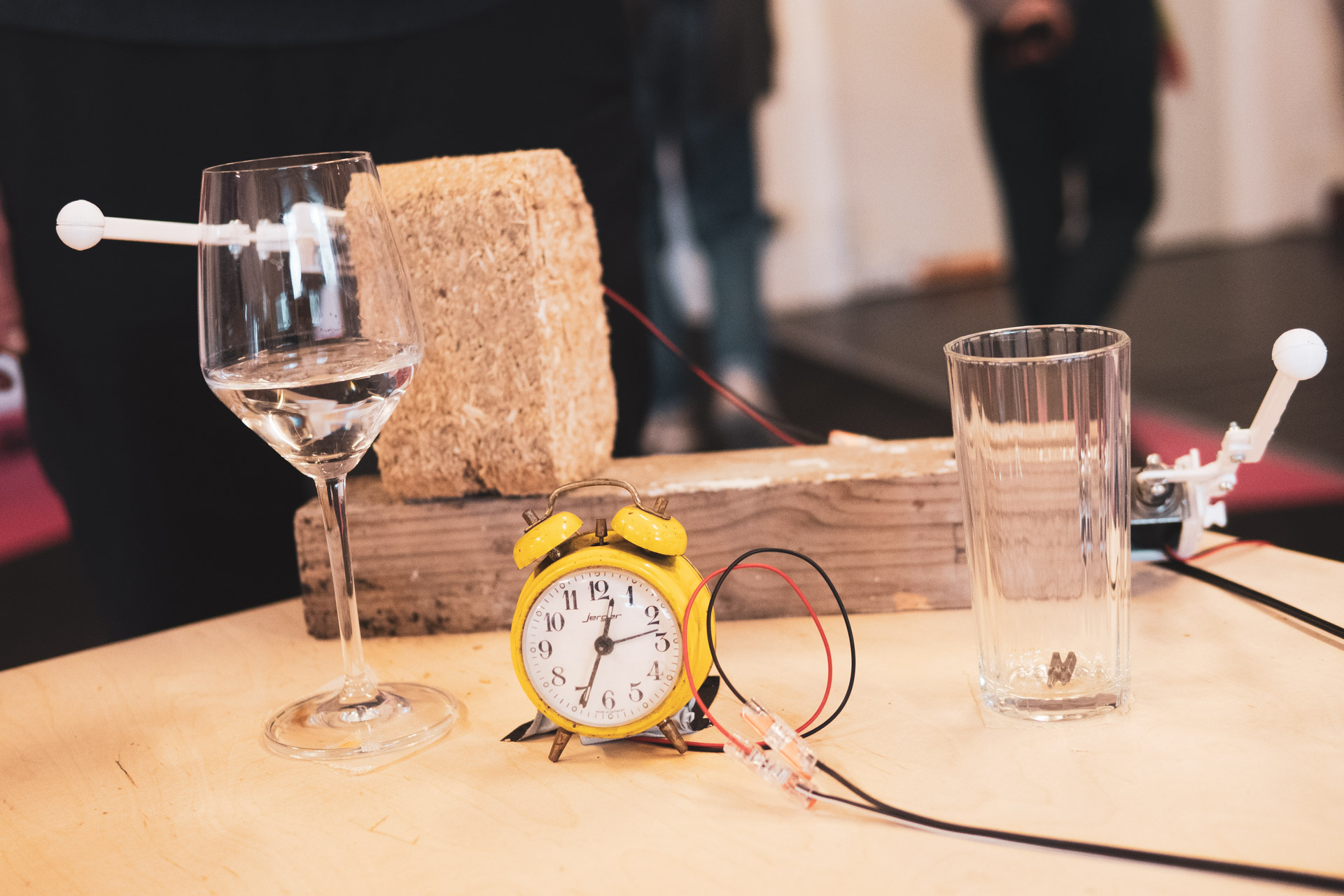 Here's an update from Luis Krummenacher from S27 on their visit to Glasgow in summer 2022:


In August 2022 we take the train. Berlin–Cologne–Brussels–London–Glasgow. We're just in time for the "Govanhill International Carnival", where Manuel Strube and Luis Krummenacher from S27 are setting up a sound installation. The Carnival visitors actively try out the installation, composing beats for the trash can, traffic sign, fence and gate of "Queen's Park". Hundreds of visitors linger, observe, ask questions and play our wonderful city instrument, asking questions, talking about fences, borders, bridges. A short time later, our installation becomes part of the "Deep End", as the alternative venue of "Govanhill Baths" is called, while the historic bath building is being renovated. Finally the collaborators of Ensemble Upvention meet in person. Very fitting: Mark Bleakley of Govanhill Baths' Culture Collective Artists is setting up an upcycled dance floor and we have a little dance in front of Govanhill's "Up Hub". We have a lot to share and to talk about regarding project structures and community based projects – persisting centers and deep-rooted neigbourhood relationships are a prerequisite to work more sustainable also in ecological terms.
You can view some films from the visit below:
All images and films are from S27's workshop © Luis Krummenacher