Ode to Earth
A collaboration between Die Villa, Leipzig (Germany), Beyond Skin and DU Dance, Belfast (Northern Ireland).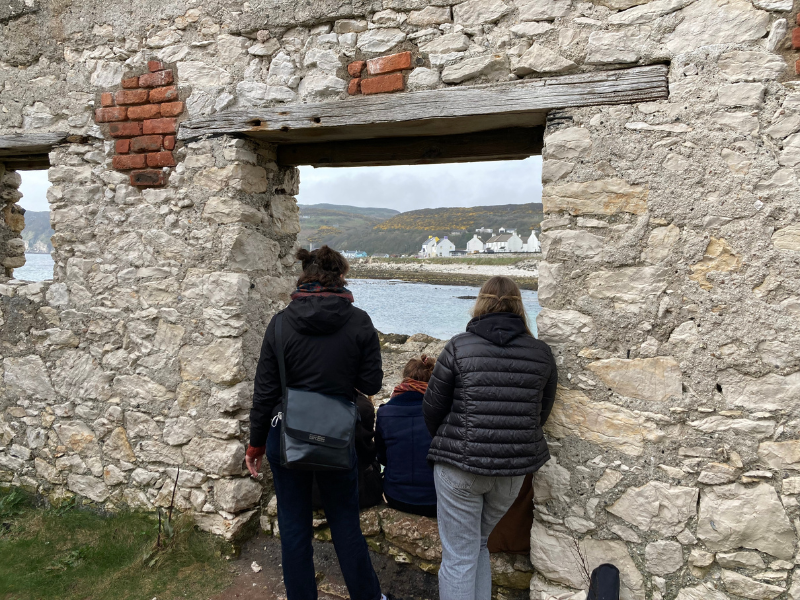 'What would be your perfect world? Close your eyes. Breathe in and imagine you're standing in front of an elevator. You're pushing the button. The doors are opening and you step inside. The light is cold and you can see yourself in the mirror...' An extract from one of the project films.
Ode to Earth was a collaborative project between the junior team from Die VILLA, Leipzig's socio-cultural centre and Belfast-based organisations DU Dance, a professional dance development company and Beyond Skin, a company 'using the Arts as a vehicle to assist the development of a more peaceful, equal and intercultural society free from racism & sectarianism'.
The project brought 12 young people, four from each organisation, from Northern Ireland and Germany together in a cultural exchange and environmental awareness campaign. The participants brought their skills (music, dance, and activism) to design and create a multi-disciplinary campaign bringing awareness to the climate crisis, and its impacts in their local and global communities, and calling their communities to action.
The project took place over virtual and in-person exchange, with online meetings leading to two visits. The first in Northern Ireland in April 2022 when DU Dance and Beyond Skin welcomed their young colleagues from Leipzig to Belfast. Together they created films, explored the area and started to devise a campaign focused on the cultural relationship to the land. Here's a film from Die VILLA created during the visit:
Die VILLA then welcomed their Northern Ireland counterparts to Leipzig in July 2022 where they continued to work on their campaign. You can view the final films and images from the trip below: