Mind the Gap
A collaboration between University of Music Lübeck and Emanuel Geibel-Schule (Germany) and Valleys Kids, Penygraig (Wales)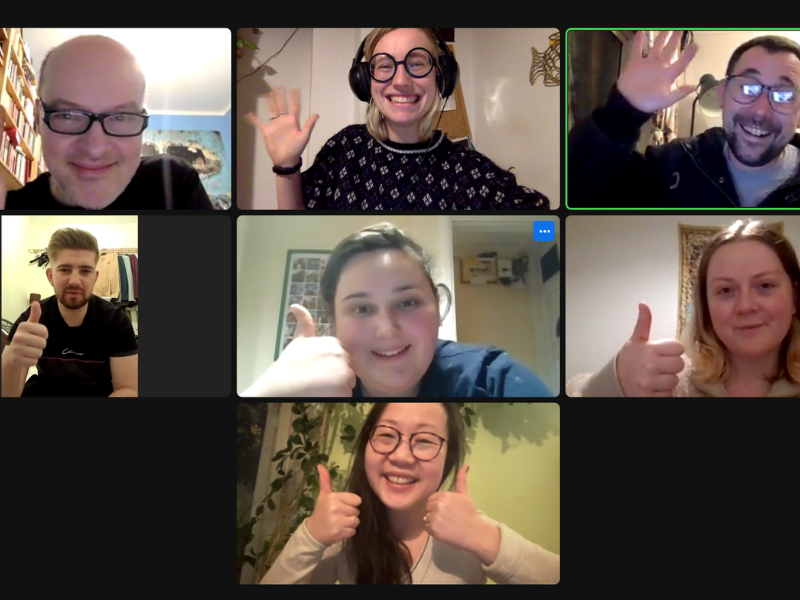 'Sparc, Valleys Kids youth arts project are thrilled to be one of the first recipients of the Cultural Bridge fund with our Mind the Gap project. We are delighted to be collaborating with our German partners at the Emanuel Geibel school and Lübeck University of Music. There was an immediate rapport between us. Working with young people and emerging artists from disadvantaged areas in Germany and Wales gives such hope and offers opportunities that just didn't seem possible a year ago!' Miranda Ballin, Sparc Valleys Kids' Artistic Director on the partnership
Mind the Gap explored the creation of a practical emerging artist network to support under-represented groups and young people, working to provide better access to the arts. The project aimed to break down barriers of entry and social divides for people with fewer opportunities to engage with the arts in Wales and Germany.
The project formed a new partnership between The Emanuel Geibel School and the Lübeck University of Music (Musikhochschule), which works in the field of music theatre, working with students to develop performances that reflect on global issues, and Valleys Kids, a youth arts project working across Rhondda Cynon Taf in Wales.
Over several months, emerging artists worked together across a hybrid project to explore their practice, challenge the 'status quo' of delivery and look at how they work within their settings and disciplines of theatre and music. They met online initially and then came together twice across exchange visits to Lübeck from 27th February - 5th March 2022 and to Rhondda in Wales from 5th - 11th March 2022.
Across both the German and Welsh organisations, the sharing of practice and methodologies that they were exploring and exchanging was heavily informed by the young people and there was a strong focus on collaboration and understanding what worked for the young people involved.
Images below capturing moments from the project, via the Sparc Valleys Kids Facebook page: