Illuminate Together
A collaboration between Handmade Parade (England) and Kapuziner Kreativzentrum (Germany)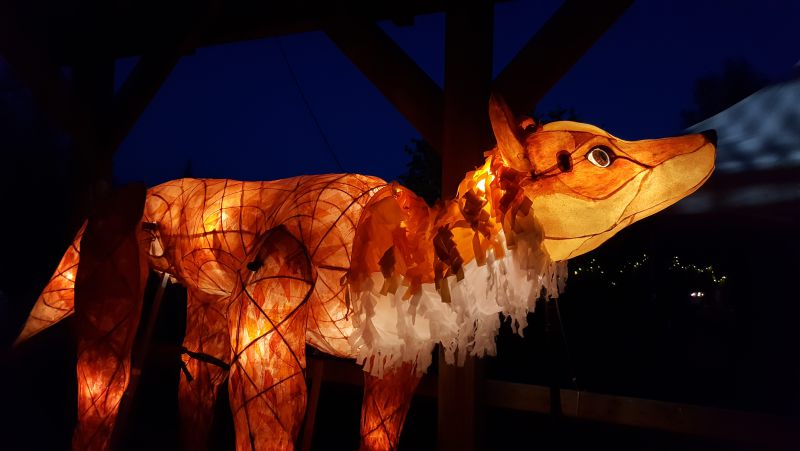 Image © Handmade Productions
"Handmade Productions and Kapuziner Kreativzentrum have very similar artistic practices and likeminded community values. Socially engaged and participatory practice is the core of both organisation's work. This is what drives them to make beautiful artwork with communities; creating social cohesion, often led by communities and connecting with people who do not ordinarily engage with artistic activity." Clare Danon on behalf of Handmade Parade and Kapuziner Kreativentrum
Through Illuminate Together, the partners plan to explore, develop and exchange their artistic approaches of community-led practice in which they create large-scale artworks such as lanterns, puppetry and wearables. They will learn together through co-creating a project which will benefit both community audiences in Ravensburg and Todmorden, West Yorkshire.
Handmade Productions are an arts organisation based in West Yorkshire, who specialise in producing community-focused parades and events. Bringing artists into communities to create parades, festivals and stunning celebrations. We have a fantastic, talented and generous team of professional carnival artists, puppeteers, makers, musicians, stilt walkers and performers.
We make magic out of the everyday, create memories that last forever and transform how people see the world, their community and their place within it.
Our events are created with the communities we work with, between professional artists producing their own work, and high quality, accessible, community-making and performing workshops.
Follow Handmade Productions on Facebook, Instagram, Twitter and at handmadeparade.co.uk
Kapuziner Kreativzentrum is a community arts centre located in Ravensburg, South Germany. The former machine factory is now home to artists, musicians and the creative scene of the wider area. The program includes exhibitions, concerts and creative courses, with low-threshold events for the local community and abundant niches for geeks and freaks from all around. Rather than being a place for mere consumption, it is a place of cultural co-creation.
Since 2019, a lantern festival, the Ravensburger Lichterfest, is held biannually. Despite its short existence, the alternative carnival has become a popular event and a beloved appointment in the regional calendar.
Follow Kapuziner Kreativzentrum on Facebook, Instagram and at kapuziner.info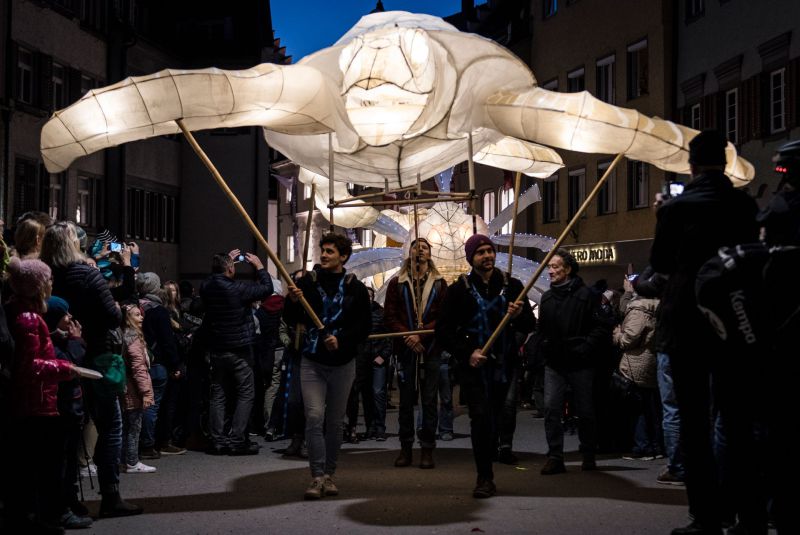 Image © Kapuziner Kreativzentrum