Growing Together to Facilitate Community Stories
A collaboration between THE bEAR e.V. (Germany) and Open Past (Scotland)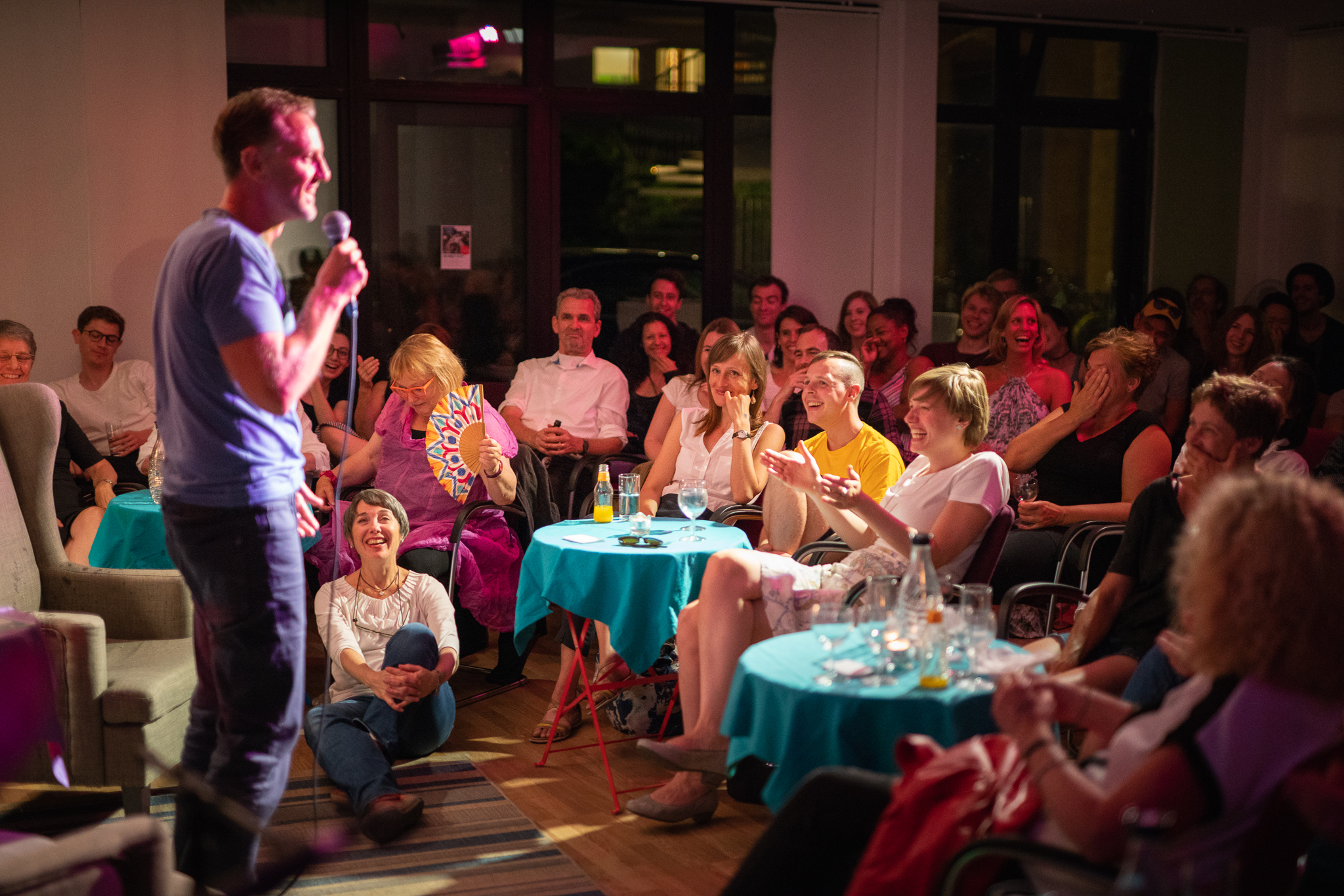 Image © THE bEAR, photographer Felix Limmer
"The (Cultural Bridge) funding will help us, two small organisations with community at the heart of our work, to exchange our knowledge to mutually benefit our growth as leaders, artists, and administrators." Dr. Doug Rocks-Macqueen on behalf of THE bEAR e.V. and Open Past
With a common mission to work with communities with few opportunities to share their stories through the arts, the partners will come together to exchange knowledge that will mutually benefit their growth as leaders, artists, and administrators. Across a range of activities, they will share skills across technical delivery such as podcasts and developing documentaries through story theory and practice.
Open Past are charity, registered in Scotland, that aims to help advance people's knowledge, skills and wellbeing, with a focus on art, history, heritage, and archaeology. Our typical users experience barriers to in-person education, including those with disabilities, limited funds, or from rural communities, and are often people who struggle to access the resources that many take for granted.
Follow Open Past on Twitter or at open-past.org
THE bEAR is a Berlin-based organisation providing training and a dignified setting for people of every background to share personal experiences that are meaningful to them. We share these true stories in "live" open stage and curated programs, on internet and airwaves so that storytelling's unifying effect can unfold.
Founded in 2015, by the American director Dyane Neiman, THE bEAR's ultimate goal is to make our communities more tolerant, connected, and compassionate, one story at a time.
The performances of true stories at THE bEAR inspire people to change their lives, their futures, and ultimately the world.
Follow THE bEAR on Twitter, Instagram, Facebook, LinkedIn, YouTube and at thebear-storytelling.de

Image © Open Past