Femxle Spaces
A collaboration between vier.D (Germany) and ACCA/ Slung Low (England)

Image © vier.D by Klaus Pfeiffer
"The socio-cultural and artistic project "Femxle Spaces" explores images of women, femxle self-representations and femxle-read visibilities in the urban space of Dortmund and Leeds. The artists will develop dance theater performances in public spaces based on interviews and present them in August as part of LEEDS 2023." Nilüfer Kemper on behalf of vier.D and ACCA/ Slung Low

vier.D and ACCA have a lot in common in their work, both working within performing arts and value participatory concepts where professional artists work together with amateurs of all ages and backgrounds. Through Femxle Spaces, they want to artistically explore female perspectives in urban metropolises, learn about women's biographies and female-dominated spaces (safe spaces) in their post-industrial cities of Leeds and Dortmund.
vier.D is a collective of performing artists based in Dortmund, Germany.
Since 2013 they have been producing artistic works on current issues of urban life with many different local and national artists and collaborators. They specialized mainly in theater in public space and site-specific productions. In doing so, they cross the boundaries between the performing, media and visual arts. In addition to this interdisciplinary artistic practice, a central concern of the group is artistic-cultural mediation, socio-cultural concepts and the linking with other fields of research such as urban development, digitalization or feminism.
Follow vier.D on Vimeo, Instagram, Facebook and at vier-d.info
ACCA are a dance theatre duo fusing physicality with theatre, comedy and cabaret to navigate female identity. Since they started formally collaborating at the start of 2020, Charlotte Arnold and Anna Cabré-Verdiell Bosch have created three works: Occupational Hazard, ACCA Danst and EVEvolution. The artists are based in Leeds and have also founded the Artychoke Zine - an online magazine dedicated to the arts as a means of resistance.
Follow ACCA on Facebook, Instagram and via accacollab.co.uk and artychokezine.com
Founded in 2000, Slung Low is an award-winning theatre company specialising in making epic productions in non-theatre spaces, often with large community performance companies at their heart. They are based in Holbeck: an inner city South Leeds ward. We run two spaces- The Warehouse in Holbeck and Slung Low at Temple. Both venues are made available to other artists and community groups as a performance and cultural space to anyone who needs it.
Follow Slung Low on Facebook, Instagram and at slunglow.org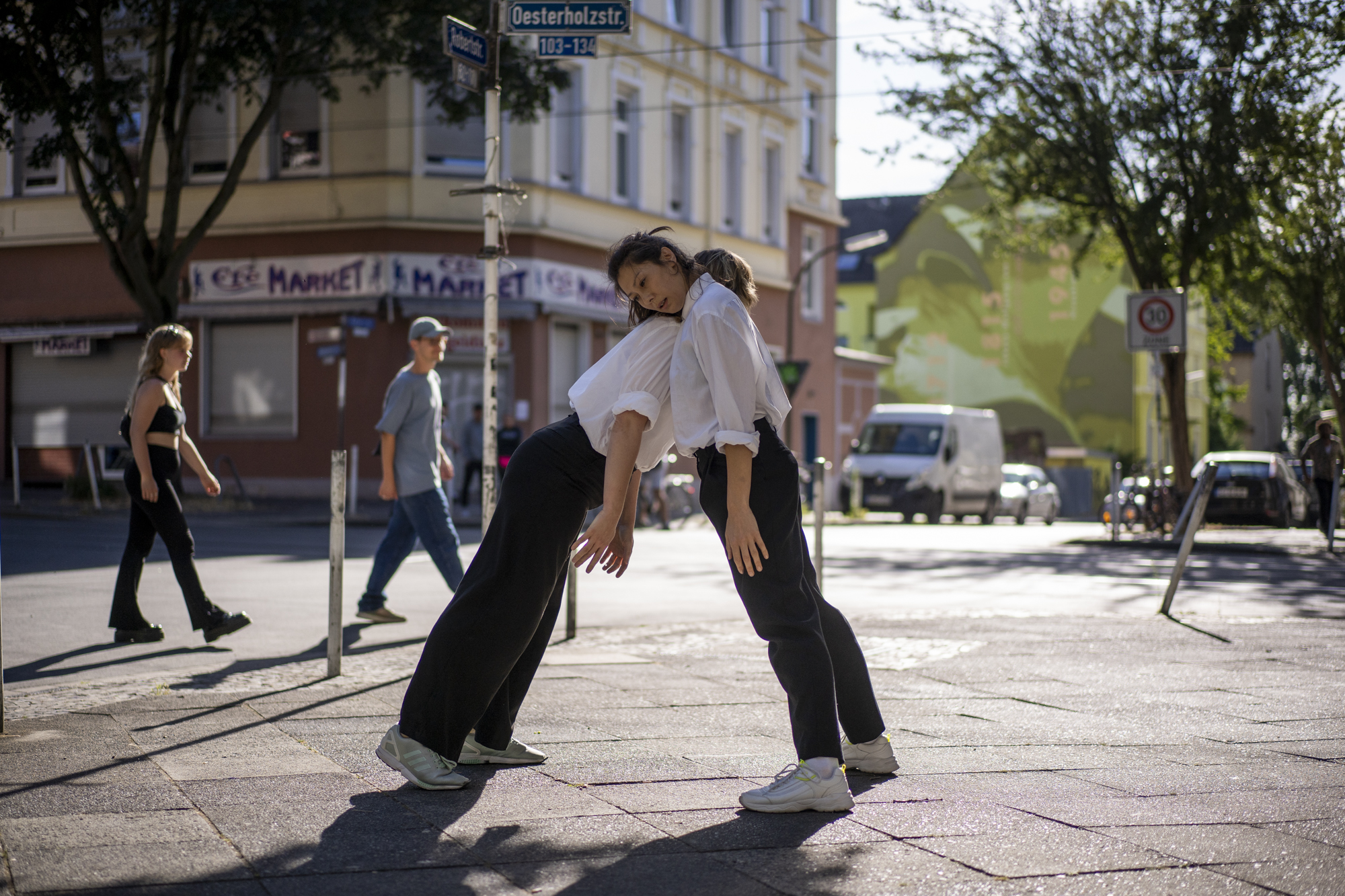 Image © vier.D by Lukas Staab