At the Table
A collaboration between The MAC (Metropolitan Arts Centre) (Northern Ireland) and coculture e.V. (Germany)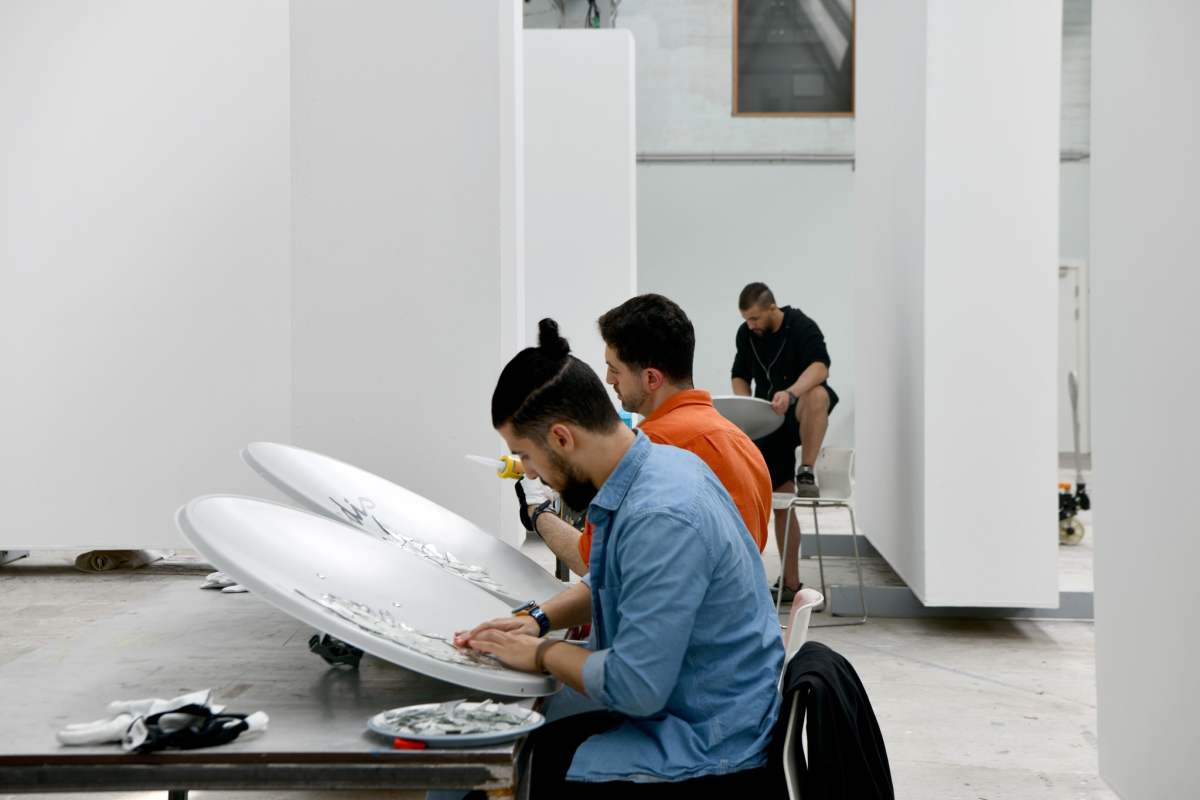 Image © coculture Design of Necessity - Khaled Barakeh
"The MAC Belfast and coculture Berlin are delighted to have been awarded funding from Cultural Bridge. Through our collaboration, we aim to use the arts to explore themes of migration, asylum and sanctuary by co-designing and producing socially engaged projects with people seeking asylum. By working in partnership, both organisations will learn new practices and have greater ability to effect positive change for individuals and the communities in which we work." Elaine Forde on behalf of The MAC (Metropolitan Arts Centre) and coculture e.V.

Collectively, the partner organisations address issues faced by asylum seekers and refugees, support campaigning for changes to national immigration rules, combat negative stereotyping of migrants and work to improve the integration of migrants into wider society. Through At the Table, the partners plan to use grassroots activism to transform perceptions and attitudes towards asylum seekers and refugees against the backdrop of racism in both countries.
MAC, Belfast: Since opening in 2012, over 2.6m people have visited and participated in our programme of visual art exhibitions in three galleries, live events including theatre, dance, music, comedy and talks in two theatres, and through our creative learning programme inside and outside of the MAC designed to address the barriers to civic and cultural participation for some of the most disadvantaged people living in Northern Ireland, and in creative workshops, and participatory and family activities.
The MAC is a vibrant shared social space in the centre of Belfast. Enjoyed by young and old alike, the venue is a place for those making their first visit to a contemporary arts centre, for artists, and art lovers with a mission to make Northern Ireland a better place – a creative and confident society that celebrates diversity.
Imagination is the MAC's product but it's also its gift, shared generously with everyone who walks through its doors.
Follow MAC on Instagram, Facebook and Twitter and at themaclive.com
coculture is a Berlin-based non-profit cultural organization rooted in the intersectionality between art, activism, and community building established to support exiled culture and cultural producers by addressing different facets of the challenges that they are facing in their new communities. It was founded in 2017 by Syrian conceptual artist Khaled Barakeh to support refugee artists through a broad scope of projects, initiatives, and activities, such as the online platform the SYRIA Cultural Index, the Syrian Biennale, and coculture Space, among others.
Find out more at khaledbarakeh.com and coculture.de