Northsea Neighbours
A collaboration between Das Letzte Kleinod, Schiffdorf, Niedersachsen (Germany) and Shetland Arts, Shetland Islands (Scotland).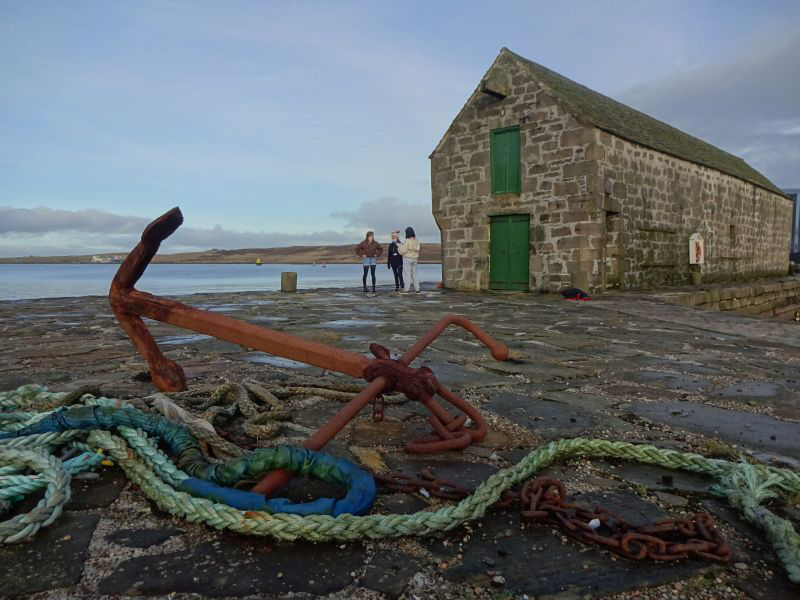 Northern seascapes; climate, climate change and its impact on those living on the edge of land; maritime industries; and centuries of history meant the magnetic pull between Das Letzte Kleinod and Shetland Arts was hard to resist. From a quayside in Bremerhaven to a harbourfront in Lerwick – a famed route of Hanseatic traders during the 15th and 16th centuries - and now home to these two arts organisations – both invested in using art to enable people in their communities to explore, discover, develop and share...
Northsea Neighbours marked the start of a new partnership between Das Letzte Kleinod (The Last Treasure), an international site-specific ensemble based in Schiffdorf, and Shetland Arts, a multi-artform, multi-venue development agencies based in one of the UK's most remote communities.
Both organisations have a strong strand of work with young people and through Cultural Bridge they were able to come together to explore practice, exchange ideas and develop new ways of working across a series of online meet-ups and in-person exchanges.
The first exchange took place from 9th - 13th February 2022 when Das Letzte Kleinod's Artistic Directors, Jens-Erwin Siemssen and Juliane Lenssen visited Shetland Youth Theatre Company, part of Shetland Arts, to research ideas for a potential new collaboration that would bring their young people together to explore the shared historical 'Hanse' trading route connections.
Across two days, Jens and Juliane travelled across the west and north mainland of Shetland where they encountered places, stories and gathered new pieces of history connected to the Hanse and explored how these might form the basis of their project.
As part of the exchange visit, Juliane led a workshop with 10 Shetland Youth Theatre participants aged 12-19 which incorporated interview techniques for creating documentary drama. The young people then took their newfound skill out into the community as they spoke to members of the public, asking them to speak about their experience of 'fish' before creating short site-specific pieces of theatre.
You can hear more about this in an interview with BBC Radio Shetland featuring Jens, Juliane and some of the young participants (around 16 minutes in):
'There's lots that can be learned from strangers, we learned that today by going out and speaking to people in our community' Quote from a member of Shetland Youth Theatre
'We were really impressed by the things they told us. We did interviews on the street and some people were very open. We heard part of their life-stories. Amazing.' Quote from a member of Shetland Youth Theatre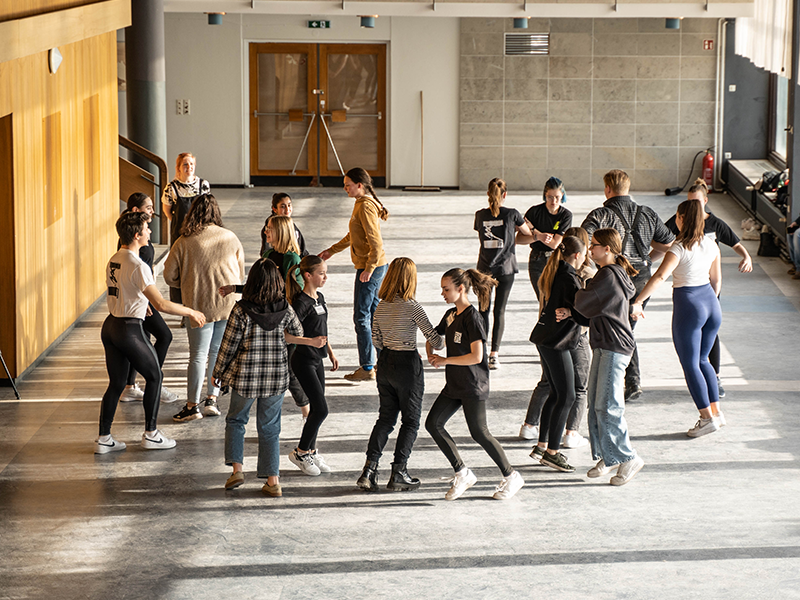 The second part of the Northsea Neighbours exchange took place from 4th - 7th March 2022 when Stephenie Pagulayan and Esther Renwick from Shetland Arts visited Das Letzte Kleinod Theatre Company in Bremerhaven, Germany, where they continued to explore ideas for a future youth theatre exchange project framed around the historical 'Hanse' connections.
With a full programme of activities arranged by Juliane and Jens, Stephenie and Esther had a busy few days despite delays to their arrival due to COVID-19-related issues. To aid their understanding of the shared 'Hanse' history, the team visited the German Maritime Museum where they met Research Associate Bart Holterman, a specialist in the subject. They also had an excursion to the mudflats (waddensea), which is a world heritage site representing the landscape of the North Sea in the region and visited Breman, a city that was once linked to Shetland centuries ago by the Hanseatic League.
Alongside the research trips, the team ran a workshop with young people from Das Letzte Kleinod where they visited a replica of the historic ships that sailed from Bremen to the Shetland Islands and heard tales that inspired drama improvisations. In the latter part of the workshop, the group were joined by young dancers from Theater-Etage and together they worked with Stephenie to create a Shetland dance. They also explored objects brought over by Esther and Stephenie that inspired further improvisations and movement.
The workshop day was captured through photography and film by members of Das Letzte Kleinod, Finigan Willem (photography) and Omid Daoud (film) - watch the film and explore a selection of images below: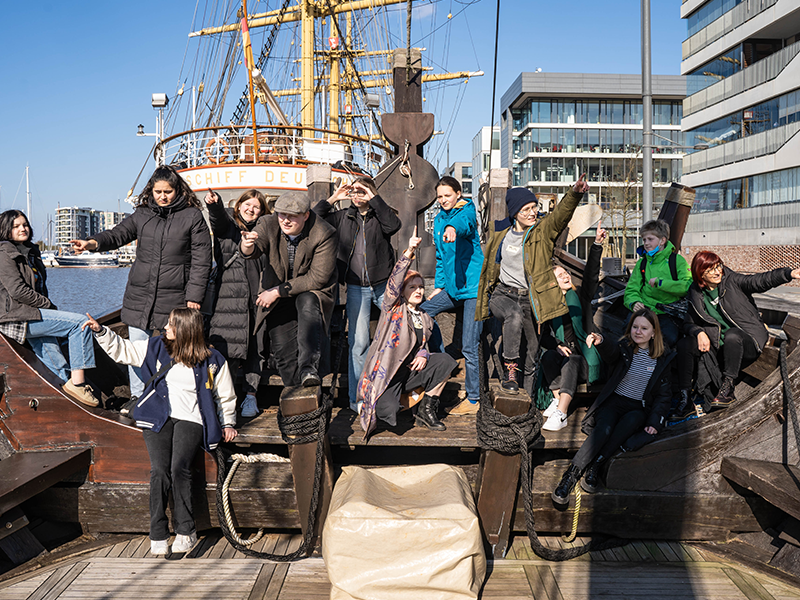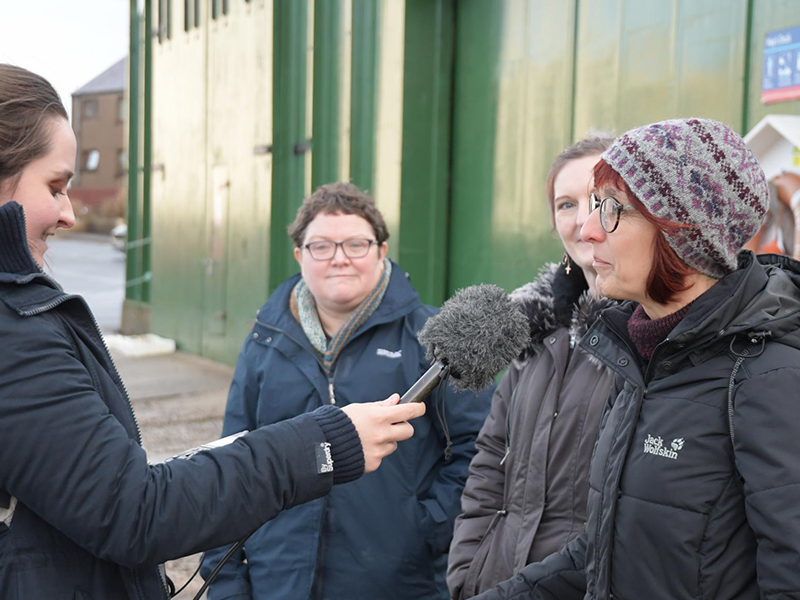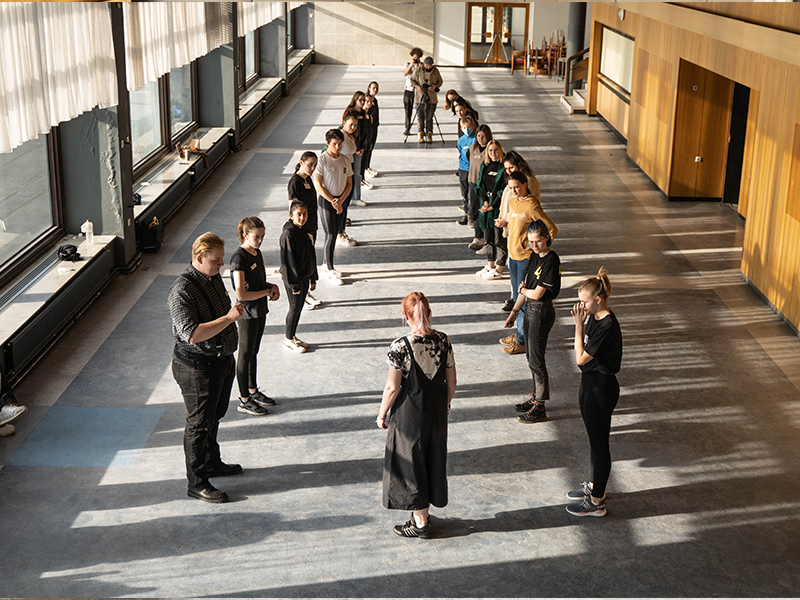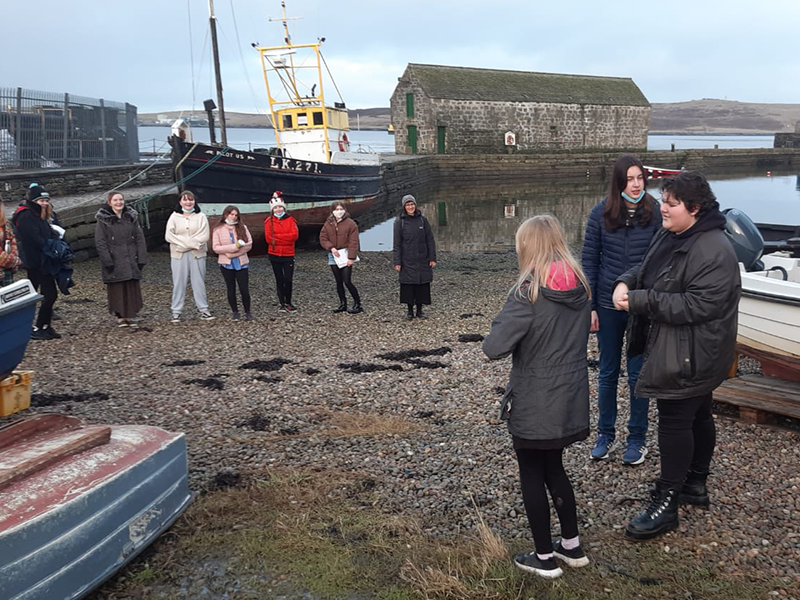 Overall, the visit deepened the joint collaboration and enabled the team to develop the important first steps for a further project idea and understand how important in-person cultural exchange is, particularly when working with young people.